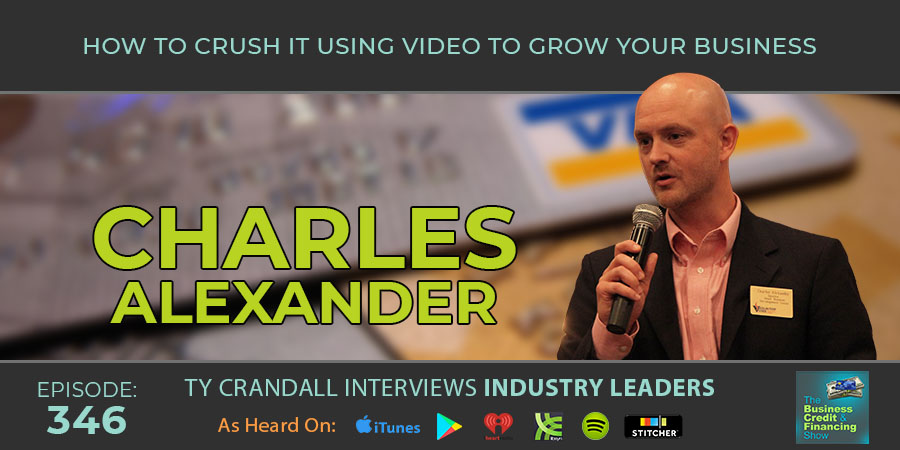 Charles Alexander: How to CRUSH IT Using Video to Grow Your Business
Charles Alexander's mission in life is to help busy professionals stand out in a crowded marketplace that is filled with "me too" advisors. He does this by creating story-based Explainer Videos for busy professionals, like Financial Advisors, Insurance Agents, or anyone else that is in an advisory role, that helps them explain what they do and show personality.
In addition to creating content for busy professionals, Charles is also the Director of the Tennessee Small Business Development Center (TSBDC) at Volunteer State Community College, where he provides one-on-one business coaching and teaches seminars to help entrepreneurs grow their businesses. Working with over 1,000 entrepreneurs has helped him become a polished content creator that uses humor and real world experiences to educate others.
Lastly, and most importantly, he is happily married to his wife Sarah and is the proud father of three lovely children, Ava, Lilly and Lane.
During this show we discuss:
The productiveness of video marketing to in business regardless of the short attention span of many individuals
Creating a unique video content that stands out to your audience
The most innovative way to increase leads in a competitive market
Mistakes people make when creating their videos that affects the quality of the video and in turn, the ROI
The different types of videos and how to know what works for your business
The smartest way to jumpstart your video marketing
How to guarantee an ROI with your videos
What to keep in mind when creating any video in order to increase hot leads
3 ways people destroy their video marketing
3 dos and don'ts of creating videos in my niche
The major reason you are not getting any referrals from your videos
The smartest way to increase referrals
Increasing sales without new customers
What to consider whenever you want to repurpose a video content
Importance of including a CTA in your videos
Utilising your video content using email marketing
How to productively market your videos on YouTube
The best way to utilise your videos on LinkedIn
Show resources:
http://www.yourcharlesalexander.com
http://www.yourcharlesalexander.com/podcstlistener
http://www.linkedin.com/in/yourcharlesalexander
HEAR WHAT OUR CLIENTS HAVE TO SAY
We are passionate about helping our clients secure business credit and financing, and offering both as a service. Of course, we're going to have great things to say about our company because we think what we do and how we do it is pretty awesome. What really matters is what our clients have to say, so click below to hear from some of our customers who we live to serve.