Starting a Business in North Dakota
Have you been wondering: how do I start a business in North Dakota? And more importantly, can I do so no matter what the economic conditions are? Can I start a new business in North Dakota during a recession?
New Business in North Dakota: Pros and Cons
North Dakota is in the top twenty states to start a new business in, per a 2016 article by Business Insider. The state has the highest opportunity share of new business owners in the country.
A somewhat high density of startup companies is also positive. North Dakota also has the nation's second highest per capita GDP at $66,507.
But the state also has the second lowest percentage of available employees.
The energy boom has created 15,000 jobs in the state over the last decade. This is in addition to 9,400 in North Dakota business resource and financial services. Also, the state's construction employment is up 29% since 2002.
Dizzying New Heights
In 2019, Dollar Sprout vaulted North Dakota up to the number four state for starting a new business. Keep in mind; their methods differ from those of Business Insider.
Why the terrific new ranking? North Dakota has the best 10-year survival rate for all businesses in the country. Unemployment is exceptionally low, and the cost of living goes easy on anyone's wallet.
New Business in North Dakota: Initiatives
North Dakota cut individual income tax rates by 18% and also corporate taxes by nearly 20%. This came to about $900 million in tax relief over just four years.
The state also created the Small Business Technology Investment Program. This is a $1 million fund providing grants of up to $50,000 matched 2:1 with an angel fund investment.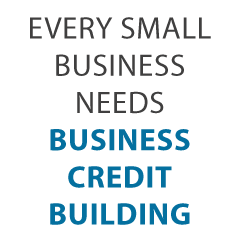 North Dakota Exports
Exports grew nearly 250% between 2000 and 2009. Compare this to 35% nationwide. The state intends to increase funding for the Trade Office by roughly $490,000. This is to better market North Dakota products and services to the world.
These funds are meant to acquire services in shipping logistics. They are also meant to help North Dakota businesses handle the complexities of a global economy.
The governor's office has also recommended a North Dakota business resource. This is in the form of state assistance to qualified business owners looking for capital formation.
Start a New Business in North Dakota – North Dakota Top Industries
Per the 2010 – 2020 North Dakota Economic Development Strategic Plan, the biggest growth industries in North Dakota are professional and technical services and management. The state is also known for its agriculture and oil and gas production.
Also, as in virtually all states, health care and social assistance are also large employment sectors.
Smart business owners can find new opportunities. Work with bigger industries in the state. Offer goods or services such as trucking for any industry. More ideas are data and other computer support such as programming. Yet more ideas are the development and distribution of safety equipment.
Here is how to start business in North Dakota.
Start a New Business in North Dakota – North Dakota New Business Secretary of State Requirements
Register a Business Name
Register a business name on the official North Dakota government website.
Business Permits and Licenses
The New Business Registration website of North Dakota also has licensing information.
Local Permits and Licenses
Check with your local municipality, city or county office or website. See if there may be any local licensing or permit requirements.
For example, in Fargo, go to the Starting a Business page on the city of Fargo website.
Start a New Business in North Dakota – Business Registration
Business Registration: the easiest way is by using the State of North Dakota New Business Registration website.
Tax Registration
Find all needed guidelines, information and forms with the North Dakota Office of State Tax Commissioner. The "For Businesses" page is useful.
Start a New Business in North Dakota – Virtual Offices
Alliance does not offer North Dakota virtual business offices.
But Regus offers North Dakota virtual business office space in Fargo. Business owners in Bismarck or Grand Forks, and in other parts of the state, should try local business owners. Or ask computer user groups for help.
Other options may be to look for virtual business office space in nearby states. They are Minnesota, Montana, and also South Dakota.
Start a New Business in North Dakota – Establish Business Credit
Company credit is credit in a company's name. It doesn't link to an owner's personal credit, not even when the owner is a sole proprietor and the solitary employee of the company.
As a result, a business owner's business and personal credit scores can be very different.
The Benefits
Because business credit is independent from individual, it helps to secure an entrepreneur's personal assets, in case of legal action or business bankruptcy.
Also, with two distinct credit scores, a business owner can get two separate cards from the same merchant. This effectively doubles purchasing power.
Another advantage is that even startups can do this. Going to a bank for a business loan can be a formula for frustration. But building small business credit, when done correctly, is a plan for success.
Individual credit scores are dependent on payments but also various other elements like credit usage percentages.
But for small business credit, the scores truly only hinge on whether a business pays its debts on a timely basis.
Learn more here and get started with building business credit with your company's EIN and not your SSN. Get money even in a recession!
The Process
Establishing company credit is a process, and it does not occur without effort. A business must proactively work to establish business credit.
However, it can be done readily and quickly, and it is much more rapid than establishing individual credit scores.
Vendors are a big aspect of this process.
Performing the steps out of order will result in repetitive rejections. Nobody can start at the top with small business credit. For instance, you can't start with retail or cash credit from your bank. If you do, you'll get a rejection 100% of the time.
Start a New Business in North Dakota – Small Business Fundability
A business needs to be fundable to lending institutions and merchants.
For that reason, a business will need a professional-looking website and e-mail address. And it needs to have website hosting from a merchant such as GoDaddy.
And also, business telephone numbers should have a listing on ListYourself.net.
Also, the business telephone number should be toll-free (800 exchange or the equivalent).
A business will also need a bank account dedicated strictly to it, and it needs to have all of the licenses essential for operating.
Learn more here and get started with building business credit with your company's EIN and not your SSN. Get money even in a recession!
Working with the IRS
Visit the IRS web site and obtain an EIN for the small business. They're free. Pick a business entity such as corporation, LLC, etc.
A business can start off as a sole proprietor. But they will most likely want to change to a variety of corporation or an LLC.
This is in order to reduce risk. And it will maximize tax benefits.
A business entity will matter when it involves tax obligations and liability in the event of litigation. A sole proprietorship means the business owner is it when it comes to liability and tax obligations. Nobody else is responsible.
Sole Proprietors Take Note
If you operate a business as a sole proprietor, then at the very least be sure to file for a DBA. This is 'doing business as' status.
If you do not, then your personal name is the same as the small business name. Therefore, you can end up being personally accountable for all company financial obligations.
Also, according to the Internal Revenue Service, with this arrangement there is a 1 in 7 chance of an IRS audit. There is a 1 in 50 possibility for corporations! Steer clear of confusion and considerably reduce the chances of an IRS audit at the same time.
But never look at a DBA filing as being anything beyond a steppingstone to incorporation.
Kicking Off the Business Credit Reporting Process
Start at the D&B website and obtain a cost-free D-U-N-S number. A D-U-N-S number is how D&B gets a small business into their system, to produce a PAYDEX score. If there is no D-U-N-S number, then there is no record and no PAYDEX score.
Once in D&B's system, search Equifax and Experian's sites for the company. You can do this at www.creditsuite.com/reports. If there is a record with them, check it for accuracy and completeness. If there are no records with them, go to the next step in the process.
This way, Experian and Equifax will have something to report on.
Vendor Credit
First you need to build trade lines that report. This is also called vendor credit. Then you'll have an established credit profile, and you'll get a business credit score.
And with an established business credit profile and score you can begin to get retail and cash credit.
These varieties of accounts often tend to be for the things bought all the time, like marketing materials, shipping boxes, outdoor work wear, ink and toner, and office furniture.
But first off, what is trade credit? These trade lines are credit issuers who will give you starter credit when you have none now. Terms are in most cases Net 30, instead of revolving.
Hence, if you get approval for $1,000 in vendor credit and use all of it, you need to pay that money back in a set term, such as within 30 days on a Net 30 account.
Details
Net 30 accounts must be paid in full within 30 days. 60 accounts have to be paid fully within 60 days. In contrast to with revolving accounts, you have a set time when you must pay back what you borrowed or the credit you made use of.
To start your business credit profile properly, you need to get approval for vendor accounts that report to the business credit reporting agencies. Once that's done, you can then make use of the credit.
Then pay back what you used, and the account is on report to Dun & Bradstreet, Experian, or Equifax.
Vendor Credit – It Helps
Not every vendor can help like true starter credit can. These are vendors that will grant an approval with very little effort. You also want them to be reporting to one or more of the big three CRAs: Dun & Bradstreet, Equifax, and Experian.
You want 3 of these to move onto the next step, which is retail credit.
Retail Credit
Once there are 3 or more vendor trade accounts reporting to at least one of the CRAs, then progress to retail credit. These are service providers like Office Depot and Staples.
Just use your Social Security Number and date of birth on these applications for verification purposes. For credit checks and guarantees, use the small business's EIN on these credit applications.
Fleet Credit
Are there more accounts reporting? Then move to fleet credit. These are companies like BP and Conoco. Use this credit to buy fuel, and to fix, and maintain vehicles. Only use your Social Security Number and date of birth on these applications for verification purposes. For credit checks and guarantees, make certain to apply using the business's EIN.
Learn more here and get started with building business credit with your company's EIN and not your SSN. Get money even in a recession!
Cash Credit
Have you been responsibly handling the credit you've gotten up to this point? Then move to more universal cash credit. These are service providers such as Visa and MasterCard. Only use your Social Security Number and date of birth on these applications for verification purposes. For credit checks and guarantees, use your EIN instead.
These are usually MasterCard credit cards. If you have more trade accounts reporting, then these are doable.
Start a New Business in North Dakota – Monitor Your Business Credit
Know what is happening with your credit. Make sure it is being reported and deal with any mistakes as soon as possible. Get in the practice of checking credit reports. Dig into the specifics, not just the scores.
We can help you monitor business credit at Experian and D&B for 90% less.
Update Your Records
Update the information if there are mistakes or the data is incomplete.
Start a New Business in North Dakota – Fix Your Business Credit
So, what's all this monitoring for? It's to challenge any problems in your records. Errors in your credit report(s) can be corrected. But the CRAs generally want you to dispute in a particular way.
Disputes
Disputing credit report mistakes typically means you send a paper letter with copies of any proof of payment with it. These are documents like receipts and cancelled checks. Never mail the original copies. Always send copies and keep the originals.
Fixing credit report errors also means you precisely spell out any charges you contest. Make your dispute letter as understandable as possible. Be specific about the issues with your report. Use certified mail so that you will have proof that you mailed in your dispute.
Start a New Business in North Dakota – A Word about Business Credit Building
Always use credit responsibly! Never borrow more than what you can pay off. Monitor balances and deadlines for repayments. Paying punctually and in full will do more to raise business credit scores than nearly anything else.
Growing small business credit pays. Good business credit scores help a business get loans. Your credit issuer knows the company can pay its financial obligations. They understand the small business is authentic.
The small business's EIN links to high scores and credit issuers won't feel the need to ask for a personal guarantee.
Business credit is an asset which can help your company in years to come.
Learn more here and get started toward opening a new business in North Dakota.
Want to start a new business someplace else in America? Then check out our handy guide to starting a business in any state in the country.
North Dakota's Response to COVID-19
This is what North Dakota is doing about COVID-19. On March 13, Governor Doug Burgum declared a state of emergency.
On March 26, North Dakota business leaders discussed emergency business financing. The Governor's office added a web page specifically devoted to information on the novel coronavirus for small businesses.
On April 9, Legal Services of North Dakota provided more detailed information on the CARES Act and how to apply for relief.