How Equity Crowdfunding Recession Investing Could Be Your Ticket Out
I am sure you are thinking, "You ticket out of what?" To that I answer, "Your ticket out of the recession." Everyone hopes to escape unscathed, and few will. Even if you get out with a few bumps and bruises, equity crowdfunding recession investing can offer just enough padding to help you avoid any broken bones.
The number of US banks has been decreasing slowly for a quarter of a century, as is seen from consolidation in the market. Also, deregulation in the 1990s minimized barriers to interstate banking. See: https://www.fundera.com/blog/happened-americas-small-businesses-financial-crisis-six-years-start-crisis-look-back-10-charts.
Concentrated assets in larger financial institutions is a problem for local business owners. Big banks are less likely to make small loans. During recessions, financial institutions end up being more cautious with financing.
In short, recessions are a fact of life, and when that time comes, as it always does, banks hold on to their money much more tightly. This is why equity crowdfunding recession investing becomes not only a legitimate option, but sometimes a necessary option.

Hit the jackpot and weather any recession with our best webinar and its trustworthy list of seven vendors who can help you build business credit.
Why Crowdfunding?
Crowdfunding has become all the rage and it's no wonder. It's pretty much free money that you don't have to repay, and you can get these funds without having to give up any ownership or control over your startup company. In addition, there is less hassle than with traditional financing.
Real Estate crowdfunding is different from startup crowdfunding. It's the same general idea, but there are a few tweaks for the industry. You need to know more about real estate investing first however, before you can start to think about equity crowdfunding recession investing.
Types of Real Estate Investments
There are a couple of different types of real estate investments. Which one works best for you will be an individual decision, but when it comes to equity crowdfunding recession investing, here is what you need to know about each.
Residential Real Estate
There are two types of residential real estate investments. You can invest in property to re-sell for a profit, or you can invest in rental property.
Property for resale typically refers to house flipping, which is tricky. You have to find a home in a location that will sell. There has to be a balance between the work that needs doing and the resale price. A lot of things have to fall into place. Despite all of this, many people make a successful living flipping houses.
Rental investments include either single family homes, apartment buildings, or duplexes. Improvements may be necessary depending on the situation. It is important to be sure any improvements actually add value however. There is a break-even point where you will not be able to get the cost of improvements back through rental income.
Commercial Real Estate
These are commercial real estate investors that purchase property for commercial use. These are the people building shopping centers, strip malls, and buildings for businesses. Most often they are companies rather than individuals.
The companies still need funding for their real estate endeavors. Thanks to the JOBS Act of 2012, they have a new way of getting that funding. It not only helps them, but it also lets individuals enjoy the benefits of commercial real estate investing. That does not sound like much, but previous to this it was very difficult for individuals to break into commercial real estate investing due to the high cost. What is this awesome new dream come true you ask? That would be equity crowdfunding for real estate investors.
How to Choose Your Real Estate Investments

Hit the jackpot and weather any recession with our best webinar and its trustworthy list of seven vendors who can help you build business credit.
Location Not Only Matters, it is VITAL
You have to consider the location of the property when making your investment decision. Flipping a house that is in an area no one is buying in is not a good idea. Even the most amazing house in the world won't sell if it is in a high crime area, flood plain, or some other less than desirable area. Even if it does sell, the price will likely have to be so low you incur a loss.
The same is true of rental property and commercial property. An apartment building in a college town or metropolis is a no brainer. An apartment building in a town of 500 people may bear more thought. It could work, but there are many things to consider.
With commercial property, you have to think about whether the economy of the area will support the new business level.
Be Consistent
To make real estate investing work for you, find your niche and stick to it. If you are going to flip houses, flip houses. If you are going to be a landlord, do that. Commercial property investment your thing? Stick with it.
It is almost always impossible to do everything, and it is impossible to do everything well. Pick one area of real estate investment and stick to it.
Know Your Options
While equity crowdfunding recession investing is a legitimate option, you can't know if it is right for you without knowing all the options.
What are your funding options? You can self-fund, which isn't possible for most. In the past, the only other option was financing. There are plenty of real estate lending products available from various sources.
Thanks to the JOBS ACT of 2012 however, there is now a new possibility on the list. That is equity crowdfunding recession investing for real estate.
How Does Equity Crowdfunding Recession Investing for Real Estate Work?
To understand how this funding option works, you need to understand how crowdfunding itself works. With the JOBS Act of 2012, small businesses gained relief from a lot of requirements in place by the SEC. These requirements held many businesses back.
The official title is "Jump Start Our Businesses Act of 2012." By design, it relieves small businesses of many of the strict requirements put forth by the SEC. President Obama is the one that put his signature on it back on April 5, 2012.
It releases some restrictions on raising capital, including allowing small businesses to go public with less than $1,000,000 in annual revenue. It also increases the validity of crowdfunding for both startup and real estate investing.
The Act allows for open investing options that do not require investors to register with the SEC. This applies as long as they meet certain guidelines. Thus, crowdfunding platforms were born. For entrepreneurs looking to "kick start" their business idea, you now see sites such as Kickstarter and Indiegogo.
These sites allow individuals to post a business idea and accept investments as low as $5 and as high as, well, the sky 's the limit. In return, investors receive some sort of reward. It may be a some of the profits, a free product, or any number of things. It is often a reflection of the level of investment. Today there are tons of crowdfunding platforms all over the internet.
Equity Crowdfunding Recession Investing for Real Estate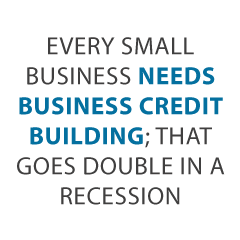 Though similar to crowdfunding for small businesses, it isn't exactly the same. There isn't a need for perks or rewards for investing usually. Additionally, there typically isn't a lot of campaigning. Most of those that list on real estate crowdfunding sites are commercial real estate businesses. They are seeking funding for their endeavors, and investors choose the ones that they feel will offer the greatest returns for their budget.
Anyone can invest in a commercial real estate portfolio, similar to investing in a stock market portfolio. Then they can enjoy the returns without actually buying an entire piece of commercial property.
In this way, commercial real estate investors can raise equity and avoid a loan. At the same time, individuals can enjoy the benefits of commercial real estate investing for as little as $500.
Top Sites to Find Equity Crowdfunding Recession Investing for Real Estate
There are many sites that offer equity crowdfunding for real estate investors, even in a recession. These are just a few. It will take some research to figure out which one will work best. When deciding, be sure to take into account ease of use and the lowest possible investment level. If they do not offer a minimum investment that will fit your budget, there is no need to waste your time.
The options and training with this one are what make it top of the line. You can choose from portfolio or direct investing, and it is easy to make decisions with confidence because they offer a lot of training material for investors.
The lowest investment for portfolios is $25,000, but the minimum for direct investing varies.
The best part about RealCrowd is that you can browse offerings before you sign up. The information includes minimum investment and average returns. This allows for a lot of the decision making to happen before you even log in. You can know before you even create an account if this site is for you, or not.
Fundrise is a great starter site for those that want to break into the world of equity crowdfunding for real estate investors. The number one advantage of this site is that the minimum investment is $500. They also have lower fees than many other sites.
There are a lot more sites that have a wide range of options and advantages. It would definitely be worth it to take some time to look at them and see which one will work best for you. This is true whether you are a company seeking funds or an individual looking to invest.
Equity Crowdfunding Recession Investing Offers Plenty of Benefits
On the property owner's side, there are many benefits. The top one is the ability to raise funds without debt. This is the same reason crowdfunding is a popular way to fund a small business startup. It isn't free money. There are fees and profit sharing involved, but it is often substantially cheaper than borrowing funds.
For individual investors, it is a great alternative option to stock market investing. The returns are typically larger and more consistent. The minimum investment can be very manageable. Those sites that have a higher minimum investment are options for investors looking to cash out current investments or retirement funds. They can try out a new option.
More Real Estate Investing Tips
Be Honest
Always be honest. Lying and cheating never pays. Much of real estate investing depends on referrals. You will not get referrals if you are do not practice integrity in your business.
If you are a landlord, be a good one. If you build commercial property, don't cut corners. The same thing applies if you are flipping houses. Do not accept bad work to save money. Make sure your contractors do the best work they can so that buyers, investors, and renters get what they pay for.
Keep Up with the Industry
Ignorance is not an excuse. Educate yourself continually on real estate market trends, housing trends, and more.

Hit the jackpot and weather any recession with our best webinar and its trustworthy list of seven vendors who can help you build business credit.
Do Market Research
Speaking of the market, you need to know it inside and out at all times. You should be intimate with it. Read articles, watch videos, and do whatever you can to keep up with your corner of the market.
A Legitimate Option
Equity crowdfunding recession investing can open up a whole new world for many. Pretty much anyone can earn a nice passive income. Real estate investors have an alternative funding option, and it is often more manageable than financing.
If there is a gap, there are plenty of other options still available. Many lenders offer real estate investment loan products with credit score requirements as low as 600. Interest rates vary, and due to the nature of the industry, terms are typically 13 months to two years.
If you are looking for financing to supplement your equity crowdfunding recession investing, be sure to shop around, the same as you would shop around for a crowdfunding site. Do your research so you can choose the best option or combination of options for your needs.