You Can Get Corporate Credit Cards for New Businesses
Corporate credit cards for new businesses can be yours. But first, let's talk about business credit lines a little.
Corporate Credit Cards for New Businesses: Credit Cards and Credit Lines are Very Similar
Credit cards typically offer 0% intro rates for up to two years. So this is extremely useful for startups especially. Credit lines allow you to take out more cash at a much cheaper rate than do cards. These are the principal two differences that will affect you between credit cards and credit line. Investopedia even says that, "lines of credit are potentially useful hybrids of credit cards."
Both cards and lines are revolving credit. Credit lines are more difficult to get approval for as card approvals are typically very fast, many times automated, while at the same time line require an in-depth underwriting review.
Lines usually offer lower rates, per Bankrate card rates average 13% while lines average 4%.
https://creditsuite.wistia.com/medias/x7ls7b9r9y?embedType=async&videoFoam=true&videoWidth=640
Corporate Credit Cards for New Businesses: Unsecured Business Credit Cards via Our Credit Line Hybrid
Some do report to the consumer credit reporting agencies. You can get approval in general for one card max as they discontinue approving you when you have two or more inquiries on your report.
Most credit card providers offer business credit cards including Capital One, Chase, and American Express. These have rates similar to consumer rates and limits are also similar.
Some of them report to the consumer reporting agencies, some report to the business bureaus. Approval requirements resemble consumer credit card accounts.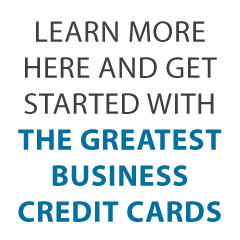 Inquiries
Usually, when you apply for a credit card you put an inquiry on your consumer report. When other lenders see these, they will not approve you for more credit for the reason that they do not know how much other new credit you have recently obtain.
So they'll only approve you if you have fewer than two inquiries on your report within the last six months. Any more than that will get you declined.
Details
With our Credit Line Hybrid, you deal with a lender who focuses on securing business credit cards. This is a very uncommon, only a few know of program that few lending sources offer. They can frequently get you more approvals than you can get on your own.
This is because they know the sources to apply for, the order to apply, and can time their applications so the card issuers won't refuse you for the other card inquiries. Multiple cards generate competition, and this means you can get your limits raised in most cases within 6 months or fewer of your original approval.
Approvals can go up to $150,000 per entity for instance, a corporation. Not only will you get funds, but you build your business credit as well so within three to four months, you can then use your newly established business credit to get even more money.
Qualifications
You have to have excellent personal credit now.
Using a Guarantor
You can get approval using a guarantor and you can even use various guarantors to get even more money. There are even other cards you can get using this same program but these cards only report to the consumer reporting agencies, not the business reporting agencies. They are consumer credit cards versus business credit cards.
A Caveat
With all earlier cards touched on, you have to have good consumer credit to get approval but what if your personal credit isn't really good, and you do not have a guarantor? This is when building corporate credit makes a great deal of sense even when you have good personal credit, improving your corporate credit helps you get even more money, and without a personal guarantee.
Getting Corporate Credit Cards for New Businesses is More than Possible – it's Practically Required
Business credit is credit in a company name, linked to the business's EIN number. When undertaken properly, company credit can be acquired without a personal credit check and no personal guarantee. So this is a thing all other cards discussed can't provide. You can get three types of corporate credit cards.
Vendor credit often offers net 30 terms used to start a business credit profile. With retail credit, get credit cards with high limits at most retail stores. With bank and fleet credit, get Visa, MasterCard, and American Express cards you can use anywhere. These can be obtained with no credit check or guarantee. Limits are usually $5,000 – $10,000 to start. And they can exceed $50,000.
Your business can get credit cards and financing, if you know where to look.