How to Work with a Commercial Credit Builder
Have you ever wondered if there's a good commercial credit builder out there, and how it works? Do you know why a corporate credit builder is a good idea?
Unsecured Business Financing: Working Directly With a Commercial Credit Builder
With this form of business financing, you partner with a lender who focuses on securing business credit cards. This is a very unusual, very few know of program which few lending sources offer. They can in most cases get you three to five times the approvals that you can get on your own.
This is due to the fact that they are familiar with the sources to apply for, the order to apply, and can time their applications so the credit card issuers won't refuse you for the other credit card inquiries. Individual approvals often range from $2,000 to 50,000.
The end result of their services is that you in most cases get up to five credit cards that mimic the credit limits of your highest limit accounts now. Multiple credit cards generate competition, and this means they will raise your limits, in most cases within 6 months or fewer of initial approval.
This, in essence, is what it means to work with a commercial credit builder.
Approvals with a Commercial Credit Builder
So approvals can go up to $150,000 per entity like a corporation. With UBF they actually get you three to five business credit cards which report solely to the business credit reporting agencies. This is significant, something the majority of lenders don't offer or promote. Not only will you get cash, but you build your business credit also so within three to four months, you can then use your new business credit to get even more money.
Details
You will get credit with no security, assets, or collateral. But the lender has no collateral to collect in case of default. Because there is no collateral, and they don't look or care about your cash flow, the only thing that matters is your personal credit.
With a 650 you will get just personal credit cards. But with a 680 credit score, you will get both company and personal credit cards.
Rates
The lender can also get you low introductory rates, often 0% for 6 to 18 months. You'll then pay normal rates after that. This is typically 5 to 21% APR with 20 to 25% APR for cash advances. And they'll also get you the very best credit cards for points. So this means you get the very best rewards.
Like with anything, there are HUGE benefits in working with a source who specializes in this area. The results will be much better than if you attempt to go at it by yourself.

Learn business loan secrets with our free, sure-fire guide, including working with a commercial credit builder.
Qualifications
You will have to have excellent personal credit right now, preferably 685 or better scores, the same as with all business credit cards. You shouldn't have any derogatory credit on your report to get approval. And you must also have open revolving credit on your consumer reports right now.
Balance/Limit Ratios
They consider your balance/ limit ratios on existing revolving accounts. The lower the ratio, the higher the amount of the approval. A 30% ratio is a requirement. This looks at overall percentage, and individual percentage on each account.
Credit inquiries are a big factor tying into approval. More than six inquires in six months will be too much. Lenders do not want to see the person is applying for new credit, especially no other revolving accounts.
Guarantors Welcome
Use a guarantor or a credit partner in order to boost the numbers. Often these people want a piece of the business in trade for their assistance. Creditors want to know you'll pay them back. Most sources will charge 9 to 12% success-based fees. You only pay the fee off what you secure.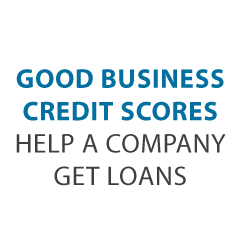 Fees for a Commercial Credit Builder
All lenders within this space charge a 9 to 15% success based fee and you only pay the cost off of what you secure. Bear in mind, you get a lot of added rewards and about three to five times more money with this program than you'd get on your own, which is why there's a fee, the same as all other lending programs.
You can get approval making use of a guarantor and you can even use various guarantors to get even more money. There are also other credit cards you can get making use of this very same program but these credit cards only report to the consumer reporting agencies, not the business reporting agencies. They are consumer credit cards versus business credit cards.
Benefits of Working with a Commercial Credit Builder
They offer similar benefits including 0% intro APRs and five times the amount of approval of a solitary credit card but they're much easier to qualify for.
You can get approval with a 650 score and seven inquiries (or fewer) in the last six months and you can have a BK on your credit and other negative items. These are much easier to get approval for than UBF company credit cards.
With all previous credit cards above, you must have good consumer credit in order to get approval but what happens if your personal credit is not good, and you do not have a guarantor?
This is the time when building business credit makes a great deal of sense even when you have good personal credit. As setting up your company credit helps you get even more money, and without a personal guarantee.
A Word to the Wise
Responsible credit management is a must. Always use credit responsibly! Don't borrow more than you can pay back. Keep an eye on balances and deadlines for payments. Paying on time and in full does more to raise scores than virtually anything else.

Learn business loan secrets with our free, sure-fire guide, including working with a commercial credit builder.
Unsecured Business Credit Cards
Most of these credit cards will report to the consumer credit reporting agencies. They all need a personal guarantee from you. You can get approval normally for one credit card at the most as they stop approving you when you have two or more inquiries on your report.
Most credit card providers feature business credit cards including Capital One, Chase, and American Express. These have rates much like consumer rates and limits are also similar.
Some of them report will to the consumer reporting agencies. And some will report to the business bureaus. Approval requirements resemble consumer credit card accounts.
Inquiries
Ordinarily, when you apply for a credit card you put an inquiry on your consumer report. When other lenders see these, they won't approve you for more credit since they do not know how much other new credit you have recently obtained.
So they'll only approve you if you have fewer than two inquiries on your report within the most recent six months. Any more will get you declined. Here's where working with a commercial credit builder comes in handy.
Establishing Business Credit
Business credit is credit in a business name, in association with the business's EIN number, and not the owner's Social Security Number. When undertaken correctly, you can acquire company credit without a personal credit check and no personal guarantee. This is something many other credit cards can't deliver.
You can get four types of company credit cards. First is vendor credit, which offers net 30 terms in order to set up a business credit profile. Then is retail credit, where you will get credit cards with high limits at most establishments.
Next is fleet credit. This is credit to fuel, service, and maintain business vehicles. And then there's cash credit, which includes Visa, MasterCard, and American Express credit cards that you can use anywhere. You can get these without any credit check or guarantee. Limits are usually $5,000 to $10,000 to get started, and can exceed $50,000.
Make Your Work with a Commercial Credit Builder Really Count: Build Business Credit with On-Time Payments to Private Investors and Alternative Lenders
Private investors and alternative lenders also grant credit lines. These are easier to qualify for than conventional SBA loans. They also necessitate much less documentation for approval. These alternative SBA credit lines typically require good personal credit for approval.
Unlike with SBA, many of them don't need good bank or business credit approval. Most of these sorts of programs call for two years' of tax returns. Tax returns will need to show a profit. Rates can vary from 7% or more and loan amounts range from $25,000 into the millions. Loan amounts are often based upon the revenues and/or profits on tax returns. At times lenders may ask for other financials including a profit and loss statement, balance sheets, and income statements.

Learn business loan secrets with our free, sure-fire guide, including working with a commercial credit builder.
Takeaways
Your business can get credit cards and financing with a commercial credit builder, if you know where to look. Learn more here and get started toward building business credit.