It's Time for an Online Lender Smackdown
There was a time when getting business loans online would have sounded crazy. Now however, the only question is, which online lender should you use? We pitted the best of the best against each other in a no holds barred fight to the finish to help you determine which one will work best for your business. Who will still be standing when the bell rings?
Finding funding is one of the hardest parts of getting a new business off the ground. If one single thing is going to cause things to go south all on its own, it will be this. Sometimes, traditional lenders just do not get the job done.
There are a variety of reasons for this, but the most common is that there is often a problem with the borrower's credit score. This is where an online lender can be helpful, but it can difficult to figure out which one to go with. How do they do when you pit them head to head against each other?
What are Online Lenders?
Duh, right? Lenders you can borrow from online. There is more to it than that however. Online lenders tend to be easier to work with than traditional bank lenders. Usually, when you get business loans online, the application process is faster, the credit score requirements are lower, and you get the funds faster.
The trade-off? Often the interest rates are higher. For some, the higher rates well worth it however. Sometimes it is a matter of pay the higher interest or do not get funding at all.
Which is better: Online vs. Traditional
To some the obvious answer is traditional because they typically offer lower interest rates and more favorable terms.  For most, the answer really isn't so cut and dry though. Doctors often say the best medicine is the medicine you will take.
If you cannot get a loan from a traditional lender, then you need to pursue other options. If those options get you where you need to go, then they are the best for your situation. Sometimes, this means applying for business loans online.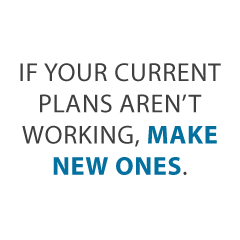 How Do You Choose?
You research. Lucky for you, we have done the heavy lifting for you.  We put together a list of the strongest contenders so you can see a quick comparison of what they have to offer.
We lay it out so you can tell which ones are worth your time looking into further and which ones you should skip all together.
Throw them all the ring together and find out who is still standing when at the end.
Fundation
Fundation provides both term business loans online and lines of credit. It is most known for its working capital financing options. These are funds meant to help cover the day-to-day costs of running a business rather than larger projects. Typically, these funds come in the form of a line-of-credit
Their minimum loan amount is $20,000 while the maximum loan amount they offer is $500,000. They require applicants to be in business at least 12 months with annual revenue of at least $100,000.
To be eligible, your personal credit score must be no less than 600. Additionally, you must have at least 3 full time employees, but this can include yourself. Business owners cannot live or operate their business in North Dakota, South Dakota, or Nevada.
StreetShares
StreetShares started as a service to veterans, but now offers term loans, lines of credit, and contract financing. They also offer small business loan investment options. The maximum loan amount is $250,000, and preapproval only takes a few minutes. They use a soft pull on your credit so it doesn't affect your score.
To be eligible for a loan, you must be in business at least 12 months with annual revenue of $25,000. There have been cases where they made exceptions and made loans to companies in business at least 6 months with higher earnings. The borrower's credit score must be at least 620.
BlueVine
There are two options for small business financing with BlueVine. They include lines of credit and invoice factoring. Minimum loan amount is $5,000 and maximum loan amount is $100,000. Annual revenue must be $120,000 or more and the borrower must be in business at least 6 months. Personal credit score has to be 600 or above.
One handicap this contender has in the ring is that the lines of credit are not available in all states. See our BlueVine review for details.
Fundbox
When Fundbox steps into the ring you get an online lender that offers an automated process that is super-fast. Originally, they only had invoice financing, but now they offer a line of credit service as well. Repayments are automatic on a weekly basis, so be sure you have enough funds in whatever account you connect them to to cover your payment each week.
Loan amounts come as low as $100 and as high as up to $100,000. There are no revenue or time in business requirements, but your accounting or invoice software must be compatible and must be in use for at least 3 months. There is also no specific credit score requirement. You simply have to be an established business with regular monthly revenue.
SmartBiz
With the help of the Small Business Administration, SmartBiz steps over the ropes with loans that are government backed. In a real wrestling match this kind of padding could be cheating, but in the online business loans fight it is pure genius.
SBA loan typically take a lot of time and paperwork. SmartBiz found a way to speed things up, making it easier than ever. The minimum loan amount is $30,000 while the maximum rests at $5,000,000.  Small Business Administration (SBA) loans are government-backed business term loans for business owners who've had difficulty qualifying for other types of financing.
While SBA loans typically take a lot of time and paperwork, SmartBiz speeds up that process and makes it less painless.
The requirements are a little more strict however. Your credit score has to be 650, and you have to be in business for 2 years or more. In addition, annual revenue has to be $50,000 at least, and there can be no outstanding liens, bankruptcies, or foreclosures in the past 3 years.
Lending Tree
Lending tree is not a lender itself, but rather it connects borrowers with lenders who offer the types of loans they need for their specific situation. Due to this setup, they are able to offer multiple business financing options in one place, from business loans online to lines of credit and pretty much everything in-between.
The minimum and maximum loan amounts will vary by lender, as will the approval requirements. Generally speaking borrowers will need good credit, minimum time in business, and minimum annual revenue. You must be a US citizen or resident to apply.
Also be aware that you need to already be in business before you apply, and depending on the type of loan you receive you may have to provide collateral.
Fora Financial
Some may call this contender an unforeseen competitor. Founded in 2008 by college roommates, it is now funds more than $1.3 million in working capital around the United States. There is no minimum credit score, and there is an early repayment discount if you qualify.
The minimum loan amount is $5,000 and the maximum is $500,000. The business must be at least 6 months in operation and the monthly revenue has to be $12,000 or more. There can be no open bankruptcies.
Lending Express
Lending Express offers business loans online through a connection to a network of lenders offering unsecured business term loans. Terms range from 3 to 36 months and rates and fees vary by lender. The minimum loan amount is $5,000 and the maximum is $500,000.
Businesses must be in operation for three months or more and have a monthly revenue of $10,000. Alternatively, if the business has been in operation for 6 month or more, a monthly revenue of at least $3,000 will work.
OnDeck
Obtaining financing from OnDeck is quick and easy. First, you apply online and receive your decision once application processing is complete. If you receive approval, your loan funds will go directly to your bank account. The minimum loan amount is $5,000 and the maximum is $500,000.
They do require a personal credit score of 500 or more, and you must be in business for at least one year. Annual revenue must be at or exceed $100,000. In addition, there can be no bankruptcy on file in the past 2 years and no unresolved liens or judgments.
Lendio
The secret to Lendio's success in the ring is excellent customer service and a short, easy application process. The loan-connections service it offers slashes the time it takes to find the right business loans online. This is due to its heavily vetted network of lenders. The result is you do not have to do the heavy lifting of research yourself, and funding sometimes happens in as little as 24 hours.
One easy application can result in offers from as many as 75 lenders, and you get to choose! The minimum loan amount is $500 and the maximum is $5,000,000. You must operate your business in the US or Canada, have a business bank account, and your personal credit score must be at least 560.
Credibly
Credibly is a specialized contender with unsecured business loans on the brain. Unsecured business loans online are their specialty. The application process and funding can be complete in as little as two days, sometimes less. They offer daily and weekly repayment options.
The minimum loan amount is $5,000 and the maximum is $250,000. They require a person credit score of at least 500, at least 6 months in business.  At least $15,000 plus in average monthly deposits is also necessary.
LoanBuilder
LoanBuilder is a PayPal service. They specialize in short-term lending, mostly to midsize businesses. Apply online and potentially receive funds as soon as the next business day. There is no origination fee. The minimum loan amount is $5,000 and the maximum is $500,000.
Annual business revenue must be at least $42,000, and the business must be at least 9 months in operation.  There is also a personal credit score requirement of 550 or higher.
Kabbage
Kabbage is a well know competitor in the business loans online ring and always a welcomed sight. They offer a small business line of credit that can help accomplish your business goals quickly. The minimum loan amount is $500 and the maximum is $250,000.
They require you to be in business at least one year and have $50,000 or more in annual revenue or $4,200 or more in monthly revenue over the last 3 months.
They are great if you need cash quickly. Also, their non-traditional approach puts less weight on your credit score, so they may work better for some borrowers than other lenders.
Who Will Come Out on Top When It Come to Business Loans Online?
That depends on many factors. What are the outside variables? Who are they pitted against? Who can you actually invite to fight? They are all worthy opponents, but your individual business funding needs will play a huge role.
The best way to start the competition is to line up your options. Consider who you actually qualify to work with. Look for those with the best options and rates that have criteria you meet. Note the time in business, credit score, and income requirements and weed out those that don't match up.
Consider what each lender you qualify with has to offer. How quickly do you need funding? What type of funding do you need? Do the minimum and maximum loan amounts line up with your needs? The answers to these questions will show you pretty quickly who will be the last one standing when it is time for you to apply for your business loans online.