Know Your Business Credit Scores – They're Even More Important Than You Might Think
As your small business grows and prospers, your business credit scores from Experian, Equifax, and Dun & Bradstreet (your company's PAYDEX score) all become more important, particularly as Experian also derives from your FICO score. Here are five things you should know about your business credit scores.
1 – When it Comes to Your Business Credit Scores, Your Payment History Matters – a Lot
Late payments can haunt your business credit score for a long time – seven years! Paying your business (and personal) debts off, as quickly as possible and as completely as possible, makes a very real difference when it comes to your scores. Keep your payments on time and you'll reap rewards for your punctuality.
2 – Credit Reports Can Be Wrong, and Thereby Drag Down Your Business Credit Scores
Shocked? You shouldn't be. Just like any other calculation, sometimes your credit score is just plain incorrect. Hence you need to stay on top of it, and check what's going into it. If any charges are listed incorrectly (usually as unpaid or as delinquent), then you can dispute these issues with the applicable credit reporting agency.
Disputes need to be in writing and should be specific as to which charge you are calling into question. You will need documentation as well, so enclose a copy of any sort of proof of payment, such as a receipt or a cancelled check. Retain the originals and only send copies.
Your Business Credit Scores at Equifax
Equifax, one of the major credit reporting agencies, supplies a risk monitoring service which is more convenient as it enables reports to go straight to you.
If you do not wish to purchase continuing reports, you can as an alternative order your small business's Equifax report.
Also, if you need to dispute your business's Equifax report, you can do so by following the directions on their website.
You can learn to examine your Equifax report by taking a look at an example of their reports.
You can order your business's Equifax report here. If you need to dispute your or your company's Equifax report, follow the instructions here.
Equifax Business Credit Scores – Details
The Equifax Credit Risk Score comes from a model which they use to rate particular risks. Equifax makes use of these information in its computations, consisting of the depth of the credit information Experian can obtain, the length of your small business's credit history, and your company's payment delinquency history. See: https://www.equifax.com/business/equifax-risk-score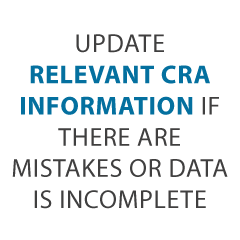 Equifax then sectors some five different scorecards with each other, by using statistical analysis. In order to improve their precision, Equifax suggests combining their Credit Risk Score with their proprietary Equifax Bankruptcy Navigator Index.
The Bankruptcy Navigator Index helps predict the chance of your business declaring bankruptcy in the next 24 months. Equifax bases its predictive model on over 270 million different accounts.
Equifax displays three different business determinations on its commercial credit reports. These are the Equifax Payment Index, your company's Credit Risk Score, and its Business Failure Score.
Equifax Payment Index
Similar to the PAYDEX rating, Equifax's Payment Index, which has its dimension on a scale of 100, shows how many of your company's payments were made punctually. These include both information from credit issuers and suppliers.
But it's not meant to anticipate future behavior. That is what the other two scores are for.
Equifax Credit Risk Score
Equifax's Credit Risk Score evaluates exactly how likely it is your company will become drastically overdue on payments. Scores vary from 101 to 992, and they examine:
Available credit limit on revolving credit accounts, e. g. credit cards
Your business's size
Evidence of any non-financial transactions (e. g. supplier invoices) which are overdue or were on charge off for two or more invoicing cycles
Length of time since the opening of the earliest financial account
Equifax Business Failure Score
Last but not least, Equifax's Business Failure Score looks at the risk of your business closing. It ranges from 1,000 to 1,600, evaluating these elements:
Total balance to total current credit limit average utilization in the previous three months
The length of time since the opening of the oldest financial account
Your company's worst payment status on all trades in the previous 24 months
Documentation of any kind of non-financial transactions (e. g. supplier billings) which are overdue or have been on cost off for two or more billing cycles.
Equifax Scoring Analysis
For the credit risk and business failure scores, a rating of 0 means bankruptcy.
An amazing Equifax score for your business is as follows:
Payment Index 0 – 10
Credit Score 892 – 992
Business Failure Score 1400 – 1600
Your Business Credit Scores at Experian
Experian, another big credit reporting agency, also offers a method for obtaining reports sent to you for a charge. Therefore you can follow your Experian business credit score here and the setup is easy.
On the other hand, if you would rather not get ongoing reports (and purchase them), then you can order an individual Experian report for your firm on their site.
Additionally, if there are any concerns or mistakes, you can challenge any inaccuracies on your company's Experian report if you follow the directions on their web site.
Learn about assessing your Experian report by examining a sample Experian business credit report. Order your company's Experian report here.  You can dispute errors on your or your company's Experian report by following the directions here.
 Experian Business Credit Scores – Details
Experian's scoring system is called Intelliscore Plus. https://www.experian.com/business-information/credit-risk-management.html
What is the Intelliscore Plus Credit Score?
The Intelliscore Plus credit score is a statistically based credit-risk assessment. The vital purpose of Intelliscore Plus is to help companies, investors, and possible future lending institutions make smart judgments about who they should or should not do business with.
Like an automobile dealer makes use of a customer's FICO score to rapidly figure out just how much of a credit risk a prospective customer might be, the Intelliscore Plus credit score can give understanding on how much of a credit risk a business or company owner may be.
Intelliscore Plus Credit Score Range
The Intelliscore scores vary from 1 to 100. So the greater your score, the lower your risk class. The chart below details each Intelliscore Plus credit score range and its associated meaning.
Score Range/Risk Class
76 – 100 Low
51 – 752 Low – Medium
26 – 503 Medium
11 – 254 High – Medium
1 – 105 High
Computing an Intelliscore Plus Credit Score
In the credit world, Intelliscore Plus is regarded one of the most reliable tools in successfully forecasting risk. One of the ways Intelliscore Plus maintains this claim to fame is by recognizing the major variables that reveal if a company is likely to pay their debts.
Though there are over 800 commercial and owner variables making up an Intelliscore Plus credit score, the variables can be broken down into these essential elements:
Payment History
The bureaus call this recency but in the real world, it's nothing more than your current payment status. This includes the amount of times your accounts become overdue, the number of accounts that are currently overdue, and your overall trade balance.
Frequency
Just like payment history, frequency accounts for the amount of times your accounts have been sent out to collections, the quantity of liens and judgments you might have, as well as any bankruptcies connecting with your business or personal accounts.
Frequency can additionally include details connecting to your payment patterns. Were you consistently slow or late with payment? Did you start off paying bills late, however over time, stopped doing so? These aspects will certainly all be taken into consideration.
Monetary
This certain facet concentrates on exactly how you use credit. For instance, how much of your offered credit is currently in use? Do you have a high proportion of overdue equilibrium in contrast with your credit limits?
If you will begin a business or are rather new to this game, the checklist above may seem a bit overwhelming. If you haven't started or do not have a long history of firm-based transactions, how will Intelliscore Plus rate you?
Intelliscore Plus manages these circumstances by using a "blended model" to establish your rating. This means that they take your individual credit score right into factor to consider when determining your business's credit score.
Your Business Credit Scores at D&B (PAYDEX)
Dun & Bradstreet's PAYDEX score of your small business can wind up as one of the principal reasons that your business acquires credit in any manner.
D & B furnishes Credit Signal, which is a way to monitor your credit score by having the reports come immediately to you, for a cost. You may find the charge is well worth it in order to avoid the problems that can emerge from letting this score slip. And you will not need to create and handle the schedules and reminders you might need to stay on top of if you don't make use of it.
Alternatives to Credit Signal
Don't want to use Credit Signal? It's no problem, as you can get your PAYDEX report via D & B and, if necessary, you can check with their Customer Service department (this department exists as a section of Dun & Bradstreet itself).
Plus, in order to review your PAYDEX report, check out what D & B provides, which is a sample report and also some higher level suggestions in how to interpret it.
You can get your business's PAYDEX report here and you can contact their Customer Service department (it's a part of Dun & Bradstreet, as they also generate PAYDEX reports) here. D & B's PAYDEX Customer Service phone number is here.
PAYDEX Business Credit Scores – Details
A PAYDEX Score from Dun & Bradstreet ranges from 0 to 100. This score has a basis in payment information which is on report to the agency. Or it is on report to data-gathering firms partnering with the CRA. https://creditreports.dnb.com/m/business-glossary/paydex-score.html
D & B uses this information, along with a credit score and Financial Stress Score, so as to advise just how much credit a lending institution should extend to your business.
Getting a PAYDEX Score
To get a PAYDEX score, you must file for a D-U-N-S number by using Dun & Bradstreet's web site. The number is for free. Plus the CRA will need to have records of your payments with four or more sellers.
Your company's PAYDEX score reveals if your payments are generally made promptly or in advance of schedule. As you might expect, a higher number is better.
PAYDEX Score Details
The scores break down as follows:
80 – 100: A low risk of late payments
50 – 79: A medium risk of late payments
0 – 49: A high risk of late payments
D&B Business Credit Scores
Your business's credit rating runs from 1 to 5. 1 is the very best score. This matches your business with other businesses with equivalent payment histories. The score demonstrates how frequently those business often tend to pay quickly.
This information can really aid lenders to identify your business's standing. Yet it does not truly show all of the payment records from your business.
Financial Stress Score
The Financial Stress Score likewise ranges from 1 to 5. It matches your business with various other firms sharing comparable financial and company attributes.
These similarities are in areas such as size or amount of time in business. This score demonstrates just how regularly those businesses tend to pay promptly. As before, 1 is the best score. This score is a much more extensive investigation of the business landscape, versus an evaluation of your company's real payment history.
A good PAYDEX score for your business is 80 – 100.
3 – The Length of Your Credit History Matters When Calculating Your Business Credit Scores
The length of credit history and new credit (these are newly-added cards and the like) together make up a significant portion of your scores. However, when your business is brand-new, you have issues in both areas. After all, a new business cannot help but to have new credit, by definition.
As a result, patience is a virtue for credit scores. Lower scores, particularly if you are diligent with paying off your debts, can rise with time.
4 – Monitoring Your Business Credit Will Help You Get and Keep Your Business Credit Scores High
Know what is happening with your credit. Make certain it is being reported and attend to any inaccuracies ASAP. Get in the habit of taking a look at credit reports. Dig into the particulars, not just the scores.
We can help you monitor business credit at Experian, Equifax, and D&B for a lot less than it would cost you at the CRAs.
5. Fix Your Business Credit to Increase Your Business Credit Scores
So, what's all this monitoring for? It's to contest any inaccuracies in your records. Errors in your credit report(s) can be fixed. But the CRAs typically want you to dispute in a particular way.
Get your small business's PAYDEX report at: www.dnb.com/about-us/our-data.html. Get your company's Experian report at: www.businesscreditfacts.com/pdp.aspx?pg=SearchForm. And get your Equifax business credit report at: www.equifax.com/business/credit-information.
Disputes
Disputing credit report inaccuracies generally means you precisely itemize any charges you challenge.
What You Need to Know About Your Business Credit Scores – Takeaways
In many instances, it is a good idea to hand over a few bucks so as to ensure that you obtain your small business credit reports routinely. It's a lot less complex than to have to always remember to do this.
And you'll probably look at these reports more carefully, as they come at a price tag.
Keep on target and make use of the tools that these credit reporting bureaus supply, and make your life less complex. After all; you've already got enough on your plate.
Because of recent data breaches, there are even more reasons to evaluate your small business and credit reports, and be vigilant about any errors you detect. Keeping your business credit scores high should be a priority.