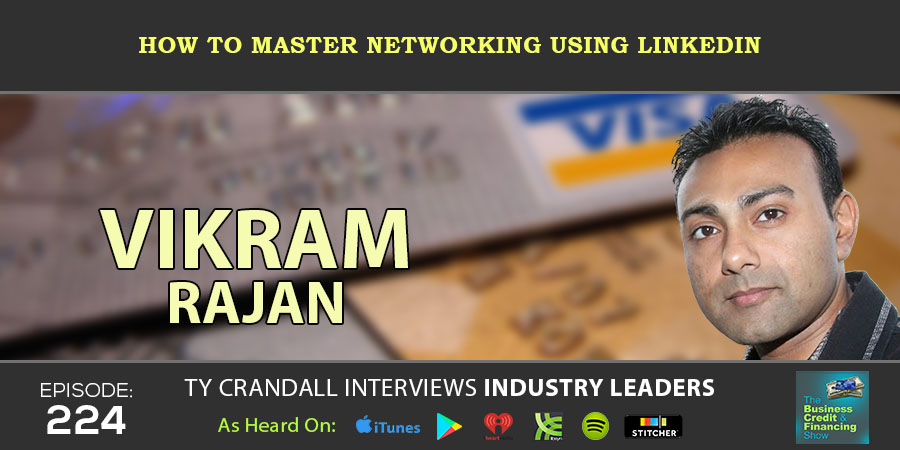 How to Master Networking Using LinkedIn
Vikram Rajan is a Co-Founder of phoneBlogger.net and is also the creator of Inner Circles, the free LinkedIn networking add-on: Focus your time on engagement & reciprocity. Vik started Practice Marketing Advisors and its blog as he realized attorneys, CPAs, and related professionals required specialized marketing help that accounts for clients' professional code of conduct, ethics, and model rules. Vik is a columnist for AICPA's largest publication for accountants and frequently helps to present CLE classes through various Bar Associations. Vikram's book, "365 Personal Brand Marketing Thumb-Rules" published in 2008, is available through any bookstore. Vik lives in Harlem, NYC.
During This Show We Discuss…
-Why business owners should care about LinkedIn right now
-The types of changes since Microsoft took over
-New things with LinkedIn that are working well that you can benefit from
-What you should know about LinkedIn's new newsfeed
-What's happening with groups right now on LinkedIn
-The right way to use LinkedIn for networking
-Why people are failing on LinkedIn and how you can succeed
-How to get better results on LinkedIn
-Why LinkedIn networking typically sucks and how to fix it
-How to better use LinkedIn for getting referrals
-The best aspects of LinkedIn that most don't know about
-The best way to get engagement on posts
-How to use LinkedIn to attract more high-level referrals and partners
-How to best use it to network
-The main things you should focus on when building LinkedIn
And much more
Show Resources…
https://phoneblogger.net
https://inner.ooo/
https://www.forbes.com/sites/forbescoachescouncil/2018/05/02/what-kind-of-linkedin-networker-are-you/#120d9a669ca8
HEAR WHAT OUR CLIENTS HAVE TO SAY
We are passionate about helping our clients secure business credit and financing, and offering both as a service. Of course, we're going to have great things to say about our company because we think what we do and how we do it is pretty awesome. What really matters is what our clients have to say, so click below to hear from some of our customers who we live to serve.