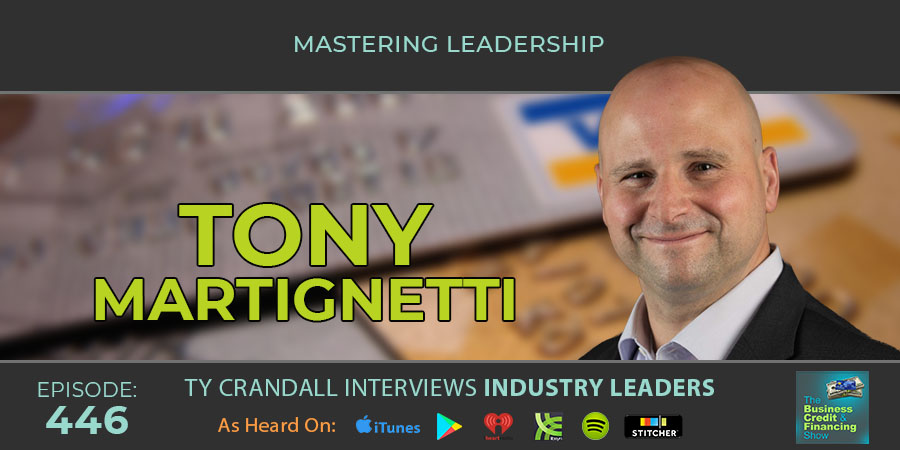 Tony Martignetti: Mastering Leadership
In this interview Tony Martignetti pulls back the curtain and reveals what it really takes to become a good leader. See how to overcome challenges, how to constantly improve as a leader, how to inspire your team, and much more.
About Our Guest:
Tony is an executive and leadership coach with a specialty in working with leaders and their teams to navigate through change and unlock their true potential. He supports leaders in gaining clarity so they can make well-informed decisions, improve their leadership skills, and ultimately increase their impact. Tony is known for supporting leaders in finding clarity so that they are energized, unstoppable, and able to lead with a strong presence. Before sharing his experience as a coach, Tony was a finance and strategy professional with experience working with some of the world's leading life sciences and biotech companies. Along his journey, he also managed a number of small businesses and ran a financial consulting company. It is his passion for helping people that fuels his inspiration at Inspired Purpose Coaching.
During the show we discuss:
● Becoming a leader
● Leader characteristics
● Becoming an inspirational leader
● Gaining the trust of your team
● Getting your team to believe in you and your vision
● Finding passion for leadership
● Being humble as a great leader
● Unlocking the true potential of a good leader
● Importance of a good leader
● Mistakes done by bad leaders
● Avoiding burnout and stress
● Why taking time off is essential
● How to get past imposter syndrome
● Importance of investing in yourself and your team
● What good leaders include in their morning routine
● Inspiring your team to have a bold vision and effective leadership
● Building a high-performing team
● The help of giving feedback to members
Show resources:
https://www.inspiredpurposecoach.com/
https://www.facebook.com/inspiredpurposecoach
HEAR WHAT OUR CLIENTS HAVE TO SAY
We are passionate about helping our clients secure business credit and financing, and offering both as a service. Of course, we're going to have great things to say about our company because we think what we do and how we do it is pretty awesome. What really matters is what our clients have to say, so click below to hear from some of our customers who we live to serve.