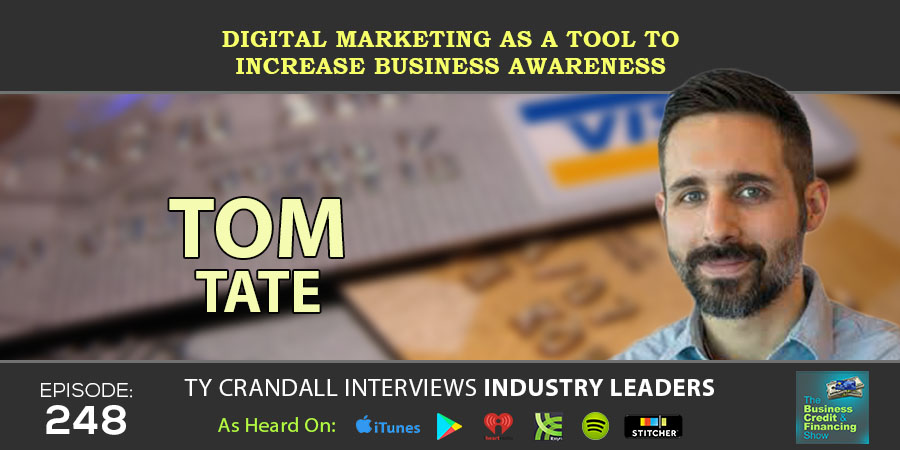 Tom Tate Digital Marketing as a Tool to Increase Business Awareness
Digital Marketing as a Tool to Increase Business Awareness

Tom Tate is the Product Marketing Manager at AWeber. With almost a decade of professional experience in marketing and technology, he educates and engages small business owners and entrepreneurs on the incredible value and opportunity that email marketing and automation provides. At AWeber, Tom managers product education, produces multiple webinars, presents at conferences, and writes blog and website content. Outside of AWeber, he's an active member of the marketing community teaching and guest lecturing at local colleges and universities.
During this show we discuss…

-How to use email to educate
-Why email is the best way to market
-Using email to build authority and trust
-How to get new leads into your sales funnel
-How a great email funnel talks about the problems prospects face
-How to create a great email drip sequence
-How to use email to create a personalized experience for your customers
-How to setup lead magnets to get prospects into your funnel
-How to let your clients "choose their own adventure" through email
-How to use email to segment your audience and target your messaging
-How to effective use automation to scale your business
-3 emails you should send first, before sending any other type
-How to use "question emails" to get immediate response and make sales
-How to use email to increase retention
-New trends for email marketing
-How non-branded emails are the new thing… what you should know
And much more

Show resources:

https://www.aweber.com/
https://blog.aweber.com/
HEAR WHAT OUR CLIENTS HAVE TO SAY
We are passionate about helping our clients secure business credit and financing, and offering both as a service. Of course, we're going to have great things to say about our company because we think what we do and how we do it is pretty awesome. What really matters is what our clients have to say, so click below to hear from some of our customers who we live to serve.