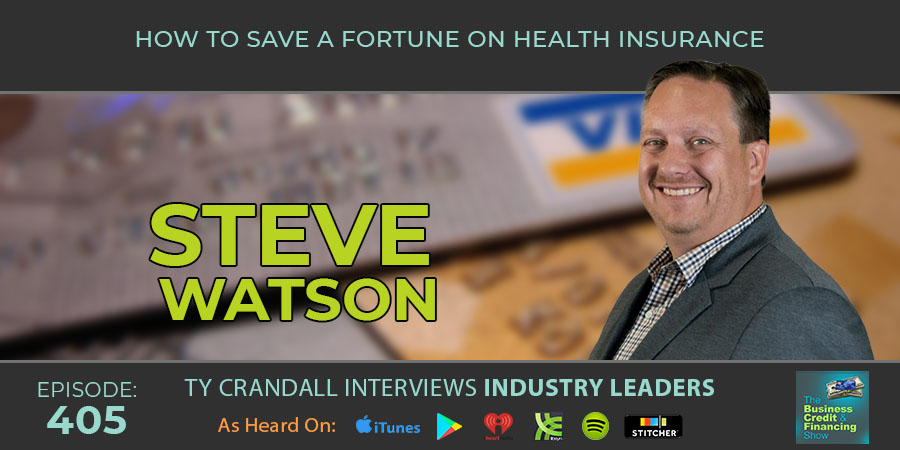 Steve Watson: How to Save a Fortune on Health Insurance
Steve Watson is a licensed CHRO and tenured CFO. He cracked the benefits nut and helped his company enjoy over $500,000 per year of benefits savings and out-of-pocket costs that are 20% lower for the employees than they were 9-yrs ago—with the same or better benefits.
During this show, we discuss:
● How much it costs to offer insurance to employees

● Why employees can get insurance way easier through their employer

● Using GoodRX to get the lowest price on prescriptions

● How do you find an insurance plan that pays you back when the insurance isn't used

● How rebate plans work and why you should know about them

● How to break the rising trend of employee health insurance cost

● What you should do if you get a hike in your employee health insurance

● How to know if you are getting the best insurance benefit at the best cost for your employees

● How you can leverage your health plan to drive more value to your business

● 5 myths about the health insurance industry and how it drives up your costs

● How the system stacked against you

● Simple steps you can take to get the best insurance deal for your business and employees

● Why most brokers fail at effectively stopping the hiking prices of HI for small businesses

● 5 key things you can do to drastically lower the cost of any insurance policy

● How to uncover the best insurance strategies for your company based on its goals

● Other insurance that typically hikes its prices affecting the flow of funds for your business

● 5 things you must look out for when considering an insurance plan for your business

● How to effectively tackle insurance challenges in a way that can reap high for your business
Show resources:
https://www.trendbreakers.com/
https://www.linkedin.com/in/steve-watson-cpa/
HEAR WHAT OUR CLIENTS HAVE TO SAY
We are passionate about helping our clients secure business credit and financing, and offering both as a service. Of course, we're going to have great things to say about our company because we think what we do and how we do it is pretty awesome. What really matters is what our clients have to say, so click below to hear from some of our customers who we live to serve.