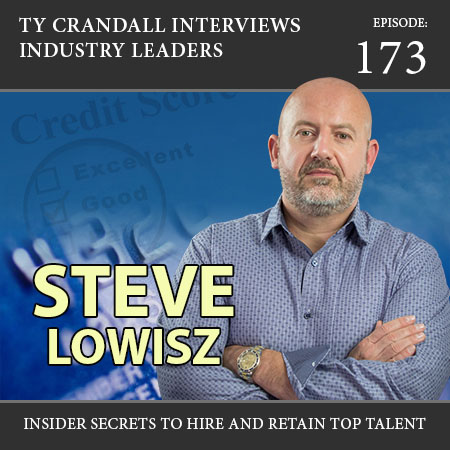 Insider Secrets to Hire and Retain Top Talent
For the last 20-years, Steve Lowisz has become a globally-recognized entrepreneur, speaker, and educator.  He is no stranger to leading conferences and symposiums to share his insight on entrepreneurial best practices and team management and individual development strategies
From day one, Steve made it his mission to disrupt the HR, Recruitment and Personal Development industry for the better—for good. He continues to make a difference by honing his efforts on proactive and humanistic recruiting strategies, development, and retention.
Over the years, Steve has consistently shared his expertise with countless colleagues, associates, and fellow partners. He has also engaged with leadership teams at Starbucks, Whirlpool, Coca-Cola, Cisco Systems, Miller, Walgreens, among others. In addition, he frequently contributes to leading publications regarding entrepreneurship, recruiting, and strategies to strengthen professional leadership.
Steve founded Qualigence International, the largest recruitment research firm in the U.S., in 1999.  Due to the firm's explosive growth, Qualigence was named a Top 50 Company to watch.
During This Show We Discuss…
The Core 4 Principles of Production and Purpose
The best places to look to hire good candidates
What you should expect to invest to get a good hire
The personality tests you should be using before hiring
The process you should follow to hire a new team member
The best types of questions to ask potential hires
What to look for in an interview with a potential hire
How important what someone wears to an interview is
How many interviews with a single candidate should you conduct
The best books you recommend on hiring
Whether you should ask for and call references of a potential new hire
How often you should conduct employee reviews
What's important to retaining excellent talent
The best ways to motivate employees
How hiring and training will change with the newest generation of workers, Millennials
The best technology to use when acquiring new talent
Show Resources
HEAR WHAT OUR CLIENTS HAVE TO SAY
We are passionate about helping our clients secure business credit and financing, and offering both as a service. Of course, we're going to have great things to say about our company because we think what we do and how we do it is pretty awesome. What really matters is what our clients have to say, so click below to hear from some of our customers who we live to serve.