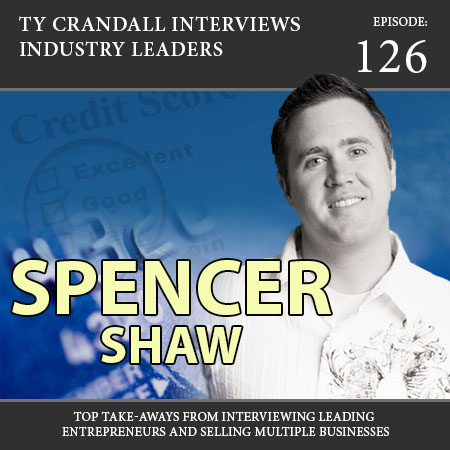 Top Take-Aways from Interviewing Leading Entrepreneurs and Selling Multiple Businesses
Spencer Shaw is the host of the Business Growth Podcast and founder of a podcast network.
Spencer has started and sold several businesses in real estate, retail, software and publishing industries. He's had more failures than you can imagine and shares the fun stories and hard lessons learned on his podcast. He enjoys extreme sports and is married with three kids.
Recently their family lived on the Caribbean island of Puerto Rico.
In This Show We Cover:
What can be learned by interviews with hundreds of leading entrepreneurs
Patterns or commonalities that the most successful people share
The worst advice business experts share that you should ignore
The best advice business experts share that you should follow
Advice from leading entrepreneurs you should take action on immediately
The secrets to operating a remote company living in the Caribbean
The keys of building and scaling a company quickly
Things a business owner must accomplish to be able to sell their business
How to find the right buyer for your business
The most important thing business owners should focus on if you even think of selling your business
Things investors or buyers find important in your business that you may not think are important
Things business owners don't focus on that you should be
And much more
Resources
http://www.businessgrowthpodcast.com
https://www.linkedin.com/in/spencerdshaw
https://twitter.com/spencershaw
HEAR WHAT OUR CLIENTS HAVE TO SAY
We are passionate about helping our clients secure business credit and financing, and offering both as a service. Of course, we're going to have great things to say about our company because we think what we do and how we do it is pretty awesome. What really matters is what our clients have to say, so click below to hear from some of our customers who we live to serve.