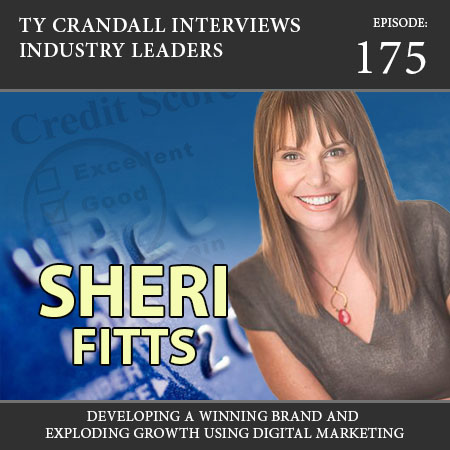 Developing a Winning Brand and Exploding Growth Using Digital Marketing
Sheri Fitts has more than 25 years of experience in digital leadership and brand marketing. As the founder of ShoeFitts Marketing, she has helped thousands of advisors and industry influencers convey their messages, create meaningful connections, improve sales performance and scale their digital leadership.
Sheri regularly speaks about digital marketing and social media at financial services industry events, has been quoted in numerous publications and is the author of Deconstructing Digital. She has received awards and recognition from the Plan Sponsor Council of America, the National Association of Government Defined Contribution Administrators, the International Association of Business Communicators and Pensions and Investments. 401kwire.com named her one of the "most influential people" in the defined contribution category.
During This Show We Discuss…
Understanding the mathematics of marketing
The most effective forms of marketing that business owners are using right now
How to best understand branding
The biggest mistakes business owners make when it comes branding
How to truly build a passion-powered brand
How a company's culture fits into branding 
Why it's important to build your personal brand, as well as your business brand
How to easily build your personal brand
What social selling is, and how it works
How to build a tribe of loyal subscribers and followers
The best success strategies for digital marketing right now
The opportunities most business owners are missing when it comes to using social media
How to not just post, but get engagement on social media
How often you should be posting on social media, and the types of posts you should be using
How to find the right social media channels that are right for your business
How social media can be used to help retain clients, not just attract new ones
Creative ways that business owners can use social media that most don't know about
Show Resources
https://shoefitts.com/socialselling
https://www.linkedin.com/in/sherifitts
HEAR WHAT OUR CLIENTS HAVE TO SAY
We are passionate about helping our clients secure business credit and financing, and offering both as a service. Of course, we're going to have great things to say about our company because we think what we do and how we do it is pretty awesome. What really matters is what our clients have to say, so click below to hear from some of our customers who we live to serve.