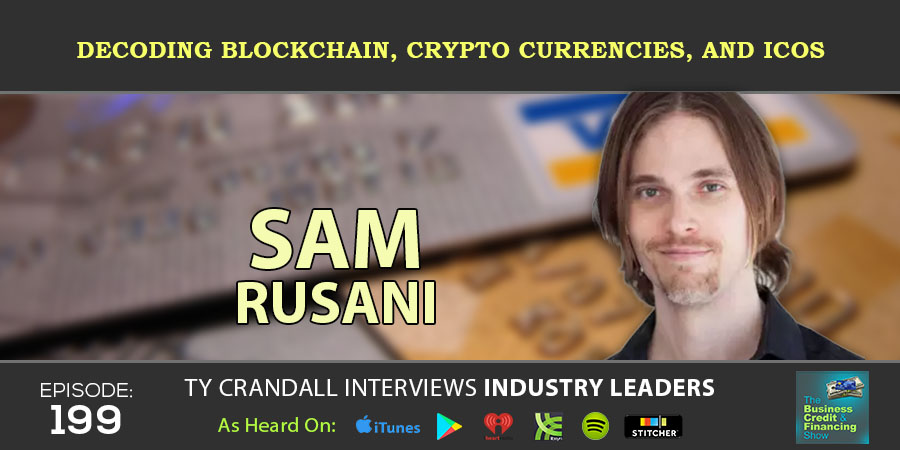 Decoding Blockchain, Crypto Currencies, and ICOs
Sami Rusani is the Chief Revenue Officer at ShipChain, a blockchain based solution provider for the transport and logistics industry. After a successful $30 million raise in a week, they are now building a platform that will disrupt the multi trillion-dollar industry. As a serial entrepreneur, blockchain advocate/investor, and talent manager, Sam has worked with some of the biggest brands in the world, such as Sony, Fender, Virgin, Universal Music, Ogilvy, Heineken, VISA and Mercedes.
During This Show We Discuss…
What blockchain technology is
Why blockchain is so important to our future
Examples of how blockchain are being used today
How blockchain is at work in your business now
How blockchain will change the future
What ICO's are and how they work
How ICO's are changing the world of fundraising
The types of businesses can best benefit from ICO's
How to use ICO's to get money for your business
What all the hype is about with crypto currencies
What ShipChain is and how it's disrupting logistics and transportation
And much more
Show Resources…
https://www.linkedin.com/in/samirusani/
https://www.twitter.com/samrusani/
http://www.instagram.com/sam6ft9/
https://www.facebook.com/samirusaniofficial/
HEAR WHAT OUR CLIENTS HAVE TO SAY
We are passionate about helping our clients secure business credit and financing, and offering both as a service. Of course, we're going to have great things to say about our company because we think what we do and how we do it is pretty awesome. What really matters is what our clients have to say, so click below to hear from some of our customers who we live to serve.