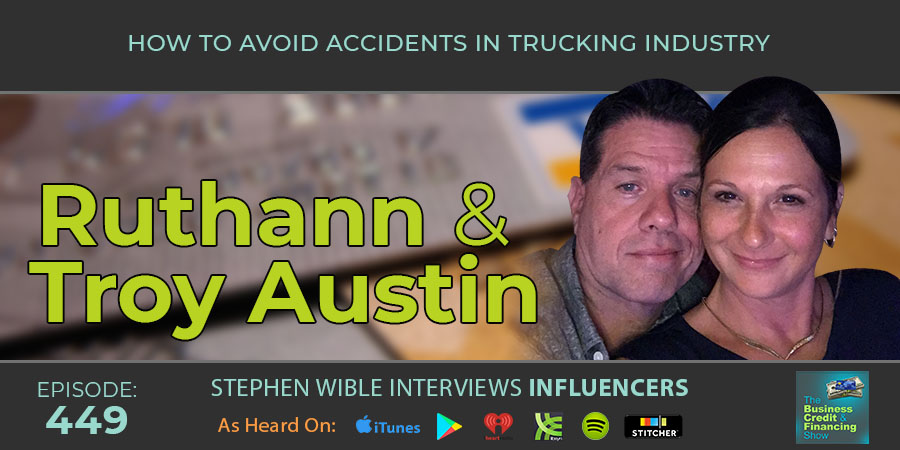 Ruthann & Troy Austin: How to Avoid Accidents in Trucking Industry
Ruthann and Troy started a TalkCDL Trucking Podcast for fun which talks about trucking related issues and right now, they have over 500,000 downloads.
During the show we discuss:
● Entering the trucking industry
● Extending trucking knowledge to YouTube and other platforms
● The start of Talk CDL Trucking Podcast
● Growing the community
● How Talk CDL Trucking Podcast help its audience
● FMCSA pilot program lowering the age limit from 21 to 18
● Recent laws and regulation that affects the trucking industry
● How dangerous is driving trucks professionally
● Avoiding aggressive drivers
● Avoiding and preventing accidents
● Overlooked issues in the trucking industry that needs solution
Show resources:
TalkCDL Trucking Podcast
https://podcasts.apple.com/ph/podcast/talkcdl-trucking-podcast/id1070264994
HEAR WHAT OUR CLIENTS HAVE TO SAY
We are passionate about helping our clients secure business credit and financing, and offering both as a service. Of course, we're going to have great things to say about our company because we think what we do and how we do it is pretty awesome. What really matters is what our clients have to say, so click below to hear from some of our customers who we live to serve.