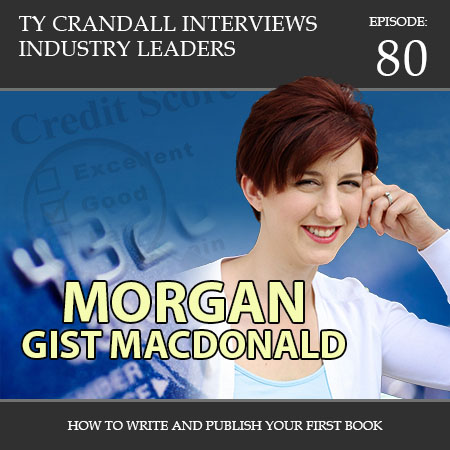 How to Write and Publish Your First Book
Morgan Gist MacDonald is a writing coach, editor, and founder of Paper Raven Books. Morgan and her team help authors write, edit, and publish books that create impact. Her latest book, Start Writing Your Book Today: A Step-by-Step Plan to Write Your Nonfiction Book, from First Draft to Finished Manuscript, is available in the Amazon kindle store. Morgan blogs about writing techniques and motivation at paperravenbooks.com
During this show we discuss:
What a book can do for the credibility of an entrepreneur
How having a book can help increase revenue
How someone who's not a natural writer write a book using free-writing
What topics to focus on in your book
The preferred number of chapters and pages that should be in a book
The ways some authors sabotage themselves as they're writing a book
Mistakes new authors make when writing their first book and how you can avoid them
How selling books be a good secondary, or even primary source of income
How to put together your press kit
How to get to #1 on Amazon
And much more
Resources Discussed on the Show…
https://startwritingyourbooktoday.com/ty
http://www.amazon.com/Accidental-Genius-Writing-Generate-Insight/dp/1605095257
http://www.amazon.com/Start-Writing-Today-Step---Step/dp/0996933115/
HEAR WHAT OUR CLIENTS HAVE TO SAY
We are passionate about helping our clients secure business credit and financing, and offering both as a service. Of course, we're going to have great things to say about our company because we think what we do and how we do it is pretty awesome. What really matters is what our clients have to say, so click below to hear from some of our customers who we live to serve.