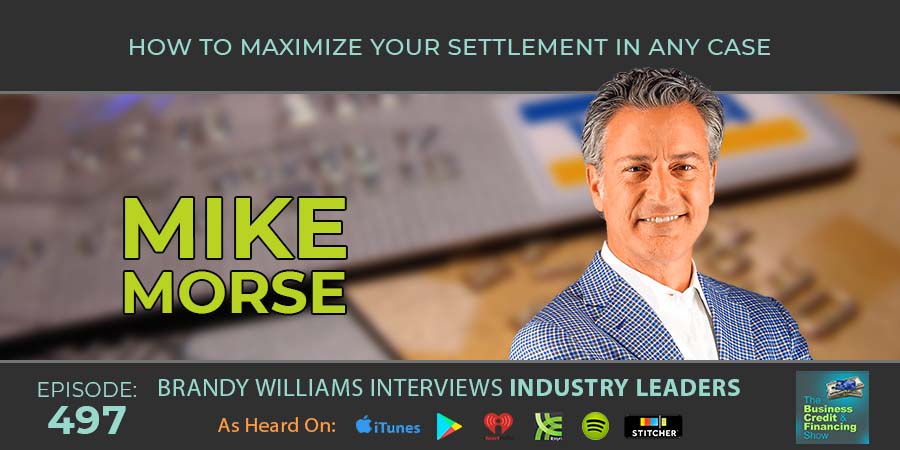 Mike Morse: How to Maximize Your Settlement in any Case
Mike Morse is the founder of Mike Morse Law Firm, the largest personal injury law firm in Michigan. Since the firm was founded in 1995, Mike Morse Law Firm has grown to 150 employees, served 25,000 clients, and collected more than $1 billion for victims of auto, truck and motorcycle accidents. Mike has received many awards and accolades, such as Super Lawyer's Top Rated Lawyer and many more.
During the show we discuss:
● Starting a journey as an attorney
● Becoming a Top Lawyer
● Starting your passion for helping people
● Project Backpack
● How social media help to grow a law firm
● Common personal injury cases
● What to do after an accident
● Why hire a lawyer
● Common mistakes Personal Injury Clients make
Show resources:
Mike Morse Personal Injury Law Firm
https://www.youtube.com/c/mikemorselawfirm
https://www.amazon.com/Fireproof-Five-Step-Unpredictable-Wildly-Profitable-ebook/dp/B088X41PPP
HEAR WHAT OUR CLIENTS HAVE TO SAY
We are passionate about helping our clients secure business credit and financing, and offering both as a service. Of course, we're going to have great things to say about our company because we think what we do and how we do it is pretty awesome. What really matters is what our clients have to say, so click below to hear from some of our customers who we live to serve.