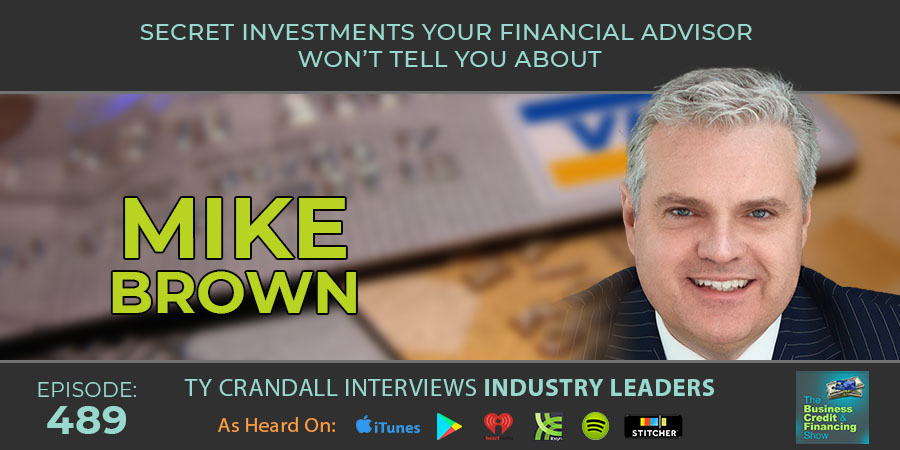 Mike Brown: Secret Investments Your Financial Advisor Won't Tell You About
As Co-founder and Managing Member at Red Fox Capital, Mike brings over 20 years of experience challenging the typical financial advisor to think beyond conventional investment advice. His clients experience innovative approaches to building generational wealth and tax strategies through his innovative Integrated Asset Management investment philosophy. Mike is the author of the bestselling book. "The Real Perspective-Investment Secrets Your Financial Advisor Won't Tell You" that shares his step by step strategies his clients use to build retirement income and wealth while lowering their taxes.
Mike was named the youngest Director of Finance by the National Republican Senatorial Committee, to lead the finances of a U.S. Senate campaign. Mike was also named the National Director of Finance for Team 100, an elite organization created by President George H. W. Bush, which comprises of the country's top business leaders and wealthy families.
During the show, we discuss:
How risky is it to pick out your own stocks

Integrated Asset Management

How Integrated Asset Management help investors reduce risk and increase returns

Importance of risk tolerance

How to figure out risk tolerance

How financial advisors being a disservice to their clients

Steps to start investing

Kinds of investments that are good for beginners

Other investment to consider aside from stocks and bonds

Things to consider before making any investment decisions

How smart investors invest in a falling market

How to handle market fluctuations

Secret investment strategy during the COVID-19 pandemic and political uncertainty

Investor's exposure to Wall Street products

Why invest in Wall Street products

How to effectively build your Portfolio

How often should I check my portfolio

Secret investments that your financial advisor will not tell you about
Show resources:
https://www.linkedin.com/in/michael-brown-ccim-micp-887b2540/
HEAR WHAT OUR CLIENTS HAVE TO SAY
We are passionate about helping our clients secure business credit and financing, and offering both as a service. Of course, we're going to have great things to say about our company because we think what we do and how we do it is pretty awesome. What really matters is what our clients have to say, so click below to hear from some of our customers who we live to serve.