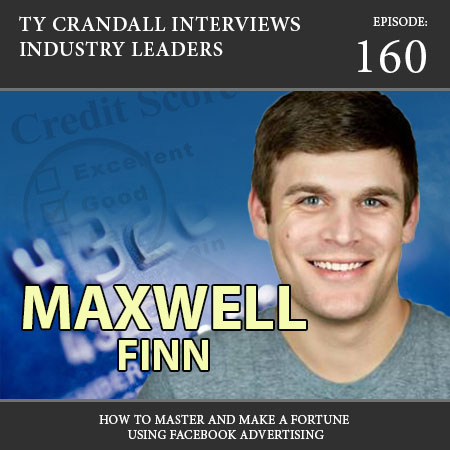 How to Master and Make a Fortune Using Facebook Advertising
Maxwell Finn is the CMO and co-founder of Unicorn Innovations.  He has years of experience creating hugely profitable Facebook ads, spending millions of dollars for both his clients and his own companies.  Max is a serial entrepreneur and has launched, grown, and sold several eCommerce brands and venture backed startups.
Max was able to grow his latest ecommerce brand, Startup Drugz, from 0-$100,000 in sales in less than 4 months, and hit a $500k run rate in just 6 months. This was all accomplished with Facebook marketing and several automated emails funnels.  He's passionate about helping new entrepreneurs and small business owners achieve success.
During This Show We Discuss…
What's hot with Facebook marketing right now
How Messenger can help to grow your business
How to use Messenger through popups on websites
The most effective strategies for Facebook ads that have proven to be the most successful
The best strategies to use when setting up audiences and custom audiences on Facebook
How do you divide up your marketing spend on cold versus warm audience marketing on Facebook
The best analytics for tracking success on Facebook ads
Funnels you've found to be the most effective
Where Facebook marketing is going over the next year
How popular video ads may become
The future of ads running in groups and on Messenger
How to effectively scale on Facebook
The keys to success with Facebook LIVE
The most powerful tools that help with Facebook ads
And much more
Show Resources
HEAR WHAT OUR CLIENTS HAVE TO SAY
We are passionate about helping our clients secure business credit and financing, and offering both as a service. Of course, we're going to have great things to say about our company because we think what we do and how we do it is pretty awesome. What really matters is what our clients have to say, so click below to hear from some of our customers who we live to serve.