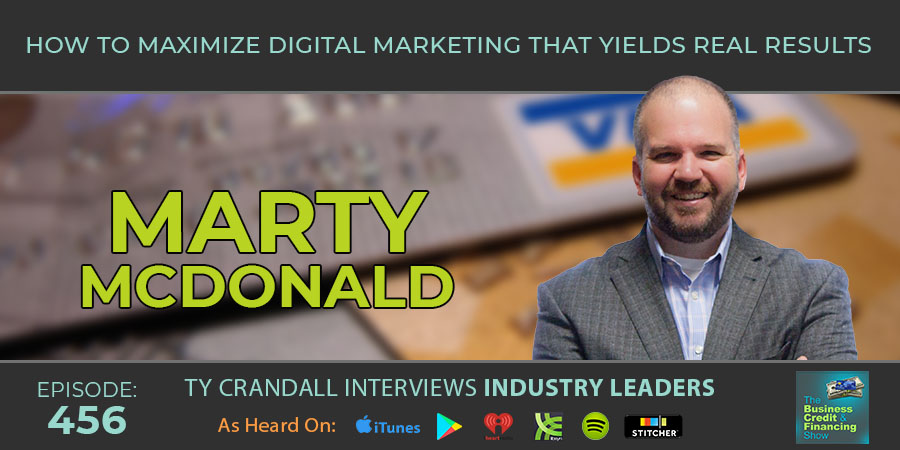 Marty McDonald: How to Maximize Digital Marketing that Yields Real Results
Marty McDonald, CEO and founder of Bad Rhino, teaches how to master digital advertising to scale your business by affordably getting a high-volume of leads and sales.
About Our Guest:
Marty McDonald is a cofounder and the CEO of Bad Rhino Inc., a full-service social media marketing agency. Since 2002, Marty has consulted with small businesses and start-ups to help them succeed online.
Bad Rhino is a full-service social media marketing and digital agency founded in 2011. Today, it services clients locally, nationally, and globally. One of the reasons Bad Rhino has grown to be so successful so quickly is due to their ability to develop utterly unique and highly customized strategies that create incredible exposure for their clients' businesses. Their full-service approach means they not only create these amazing strategies and plans, but they also implement them and manage them day to day, including delivering messages to their customers.
During the show we discuss:
● Differences between traditional and digital marketing
● Importance of using digital marketing especially at this time of pandemic
● How affordable is digital marketing
● Investments needed to get started with digital marketing
● Proven strategies to apply in digital marketing
● Developing digital marketing strategies for business
● Identifying which social media channels and sub-channels to use effectively
● Most effective types of ads
● How retargeting works
● Importance of congruency of your ad and landing page
● Digital Advertising to get cold leads into sales funnel
● Digital advertising to market warm leads
● Kinds of effective contents
● Leveling up social media content
Show resources:
HEAR WHAT OUR CLIENTS HAVE TO SAY
We are passionate about helping our clients secure business credit and financing, and offering both as a service. Of course, we're going to have great things to say about our company because we think what we do and how we do it is pretty awesome. What really matters is what our clients have to say, so click below to hear from some of our customers who we live to serve.