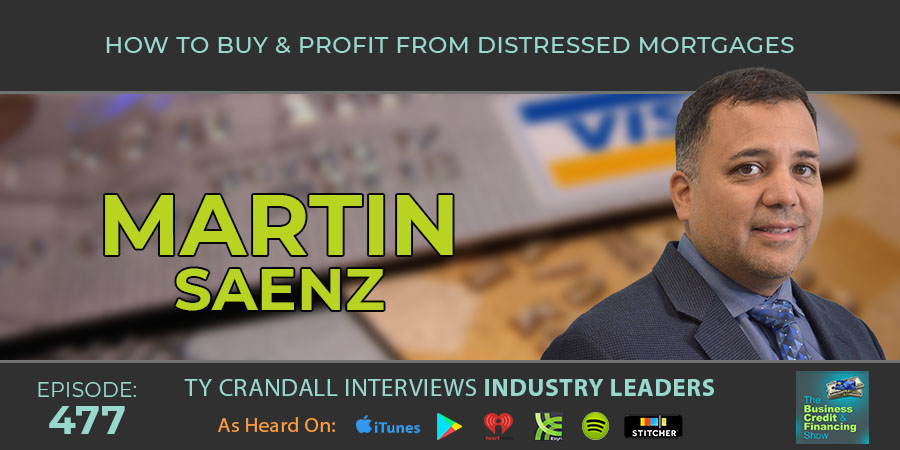 Martin Saenz: How to Buy & Profit from Distressed Mortgages
Martin Saenz brings social good into smart investing. Martin is a Managing Partner of Bequest Funds. Renowned as a thought leader in the mortgage note investment industry, Martin is generous with his firsthand expertise, to the benefit of his many clients and followers. Genuine, loyal, and passionate about creating a better world through profitable business, he works hard to share and spread success.

Together with business partner Shawn Muneio, Martin cofounded Bequest Funds with the dual purpose of helping investors grow their wealth and helping mortgage borrowers stay in their homes. Martin owned and operated multiple successful companies prior to launching Bequest. A successful entrepreneur and real estate investor for over 15 years, he brings a high level of strategy and experience to the Bequest model. He has directly helped over a thousand families stay in their homes, and countless more through the influence of his mentorship.
During the show we discuss:
● Distressed mortgages
● How investing into distressed mortgages work
● Note Investing
● Why sell mortgage notes
● Why banks sell distressed notes and how you can benefit
● Why banks sell distressed notes for pennies on the dollars
● Which notes banks keep and which ones they sell
● How many notes are in each bundle banks sell
● How to help people stay in their homes after buying their notes
● Proven note investing strategies
● Steps to enter note investing
● 3 reasons most people default on their home loans
● How to earn 8%+ on distressed properties without doing the work
● How to succeed in Note Investing
● Why work with a mortgage note broker
● Limit on how many notes an investor can purchase at a given time
● What to look at when buying real estate notes
● Benefits in buying distressed mortgages
● How risky is Note Investing
● How to mitigate these risks
● How long does the investment last
● Bequest Fund
Show resources:
https://www.noteinvestingmadeeasier.com/
HEAR WHAT OUR CLIENTS HAVE TO SAY
We are passionate about helping our clients secure business credit and financing, and offering both as a service. Of course, we're going to have great things to say about our company because we think what we do and how we do it is pretty awesome. What really matters is what our clients have to say, so click below to hear from some of our customers who we live to serve.