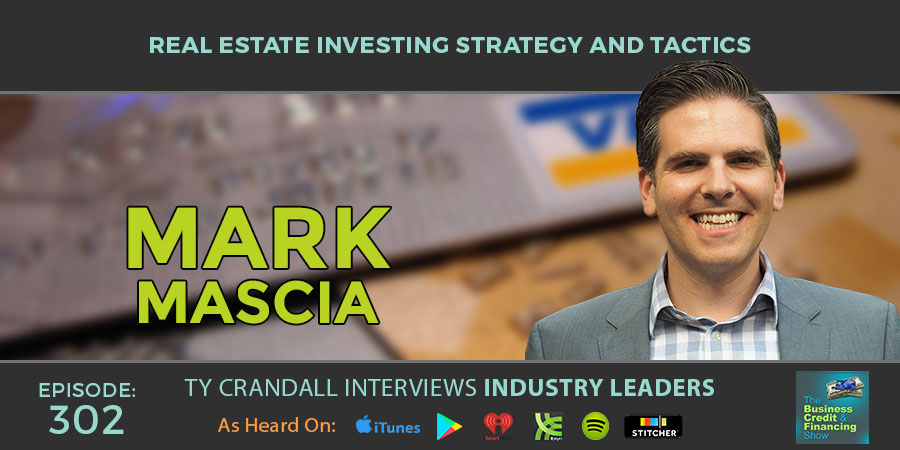 Mark Mascia: Real Estate Investing Strategy and Tactics
Mark Mascia has over 17 years of real estate investment experience and a career portfolio valued at over $1.5 billion. Mark founded Mascia Development, LLC in 2006 and is the Chief Executive Officer and Chairman. Prior to becoming a successful entrepreneur for the past 12 years, Mark oversaw a $500,000,000, 26-story development in Manhattan while he worked for Archstone, a former Fortune 500, publicly traded real estate company. From early on, Mark has been working closely with some of the country's wealthiest families and continues to do so today with his own company.
Having two master's degrees from New York University and George Washington University, Mark is an adjunct professor at NYU's Institute of Real Estate and has a deep appreciation for sharing his knowledge with everyone he meets. He has also started his own charity, Invenium, Inc., that works tirelessly to provide educational pathways and medical support all over the world. Mark has exceptional talent at conveying concise and meaningful messages to any audience, a skill he partly contributes to learning from his hero, Warren Buffett. He has been studying Warren for most of his life and truly believes in being transparent, honest, and ethical in order to bring his investors the best results. Alongside his ever-growing success in both real estate investing and education, Mark has been featured in many prominent industry publications and has been a guest on several panels and podcasts.
During this show we discuss:
Getting started in the RE business
Important questions to ask yourself before you make a RE investment
How to determine the value of an investment
The quickest and safest way to fund a RE business
How to reduce risk attached to any real estate investment
Risks involved in value investment
The major challenges involved in RE and how to scale through them
The best step to take after a failed REI
The importance of the location in any real estate investment
How to geographically expand your RE business without losing unity amongst your employees
About retail real estate investment
The pros and cons of retail REI
The benefits of focusing on assets that are out of the regular RE chain and RE returns
How to improve your ROI in real estate investments
How to find the most profitable markets to invest in with vigorous ROIs
Things investors should know about real estate
The benefits of having a passive income
Using RE to fund my retirement
And much more…
Show resources:
https://www.linkedin.com/in/masciadev/
https://www.facebook.com/MasciaDevelopment/
HEAR WHAT OUR CLIENTS HAVE TO SAY
We are passionate about helping our clients secure business credit and financing, and offering both as a service. Of course, we're going to have great things to say about our company because we think what we do and how we do it is pretty awesome. What really matters is what our clients have to say, so click below to hear from some of our customers who we live to serve.