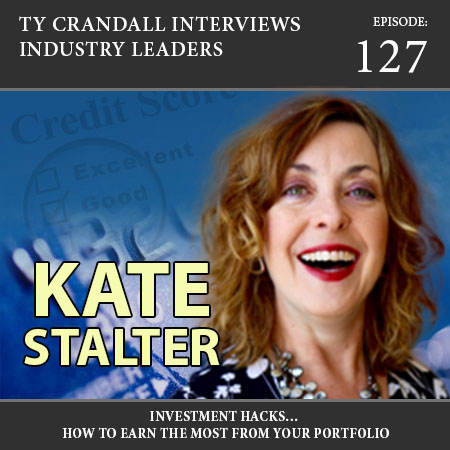 Investment Hacks… How to Earn the Most from Your Portfolio
Kate Stalter is a licensed investment advisor representative, and the founder of Better Money Decisions, a fee-only investment advisory firm with offices in Albuquerque, Santa Fe and Scottsdale. She is an investment columnist for Forbes, US News & World Report, TheStreet.com and Seeking Alpha, and host of the America Talks Money financial podcast. She previously hosted the "Small-Cap Roundup" radio show, the "Daily Guru" feature on MoneyShow.com and served as an investing coach for Investor's Business Daily.
In This Show We Cover:
What financial planners really do
When someone should consider using a financial planner
What many people misunderstand about financial planning
Why so many Americans seeing inferior returns on their investments and how to fix it
How fees and expenses hurt investors
The kind of returns someone gets who manages their own portfolio versus working with a pro
What you should know about diversifying investments globally
How to put together a well-balanced portfolio
The biggest challenges you've seen for those trying to save for retirement
How to figure out what you may need for retirement
The smartest investments people should make and why
What you should know about investing in real estate versus investing in the markets
Resources
http://bettermoneydecisions.com/
HEAR WHAT OUR CLIENTS HAVE TO SAY
We are passionate about helping our clients secure business credit and financing, and offering both as a service. Of course, we're going to have great things to say about our company because we think what we do and how we do it is pretty awesome. What really matters is what our clients have to say, so click below to hear from some of our customers who we live to serve.