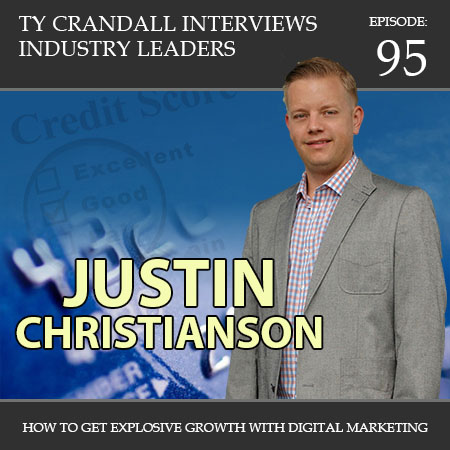 How to Get Explosive Growth with Digital Marketing
Justin is a father, husband, speaker and entrepreneur. A 13-year digital marketing veteran and self-proclaimed numbers junky, Justin is the #1 Amazon bestselling author of Conversion Fanatic: How to Double Your Customers, Sales and Profits with A/B Testing. He is also the co-founder and President of Conversion Fanatics, a full service conversion rate optimization company.
During this show we discuss…
The difference between SEO and SEM?
Best tips to optimize your website
The kind of leads that can be produced from a properly optimized website
The types of analytics an entrepreneur should check to properly manage their website
How landing pages should best be used versus regular web pages
The importance is A/B split testing
Conversion tips for mobile
Some things every business should have on their website
Best tips for getting your website to move up the ranks in Google
How to stay ahead of Google with their constant changes
How to get an edge in today's busy digital world?
The 5 pillars of success
Resources Discussed on the Show…
www.conversionfanatics.com/blog
HEAR WHAT OUR CLIENTS HAVE TO SAY
We are passionate about helping our clients secure business credit and financing, and offering both as a service. Of course, we're going to have great things to say about our company because we think what we do and how we do it is pretty awesome. What really matters is what our clients have to say, so click below to hear from some of our customers who we live to serve.