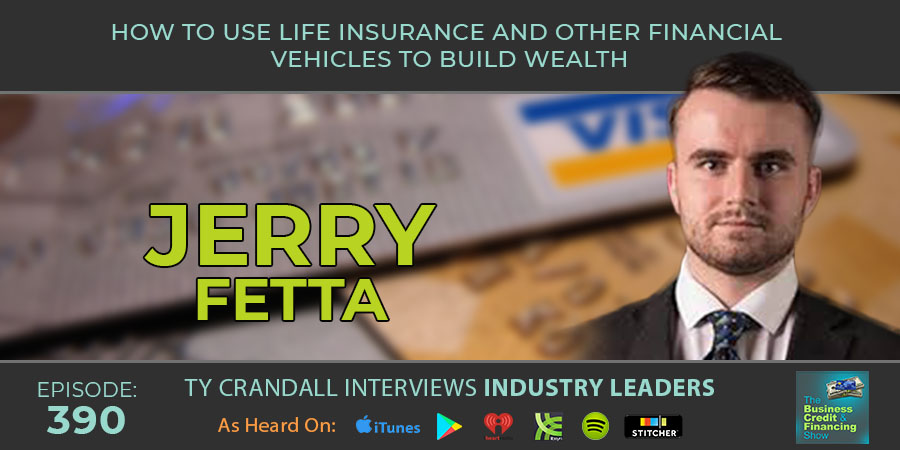 Jerry Fetta: How to Use Life Insurance and Other Financial Vehicles to Build Wealth
Jerry Fetta helps people un-confuse their money, so that they don't lose their money, so that they can use their money to build wealth NOW! As the Founder and CEO of Wealth DynamX, a Wealth Creation Firm that helps clients across the U.S. build wealth, Jerry has a passion for providing financial education for families that causes them to build wealth and navigate their economic futures with certainty. Jerry is married to his wife and business partner, Lexy, and together they have taken Wealth DynamX from nothing to a mutli-million dollar company over the last four years.
During this show we discuss:
How to utilize a life insurance policy that lets you earn a compounding interest of 3-5% per year
Using life insurance as a passive savings vehicle
Choosing the appropriate life insurance for your financial status
How paying off your debt cost you your financial freedom
The number one way to pay off your debt and still save tens of thousands
The biggest debt problem that nobody knows about
How halting your 401k helps in winning a financial crisis
Turning your 401k into a bank
How to grow your money tax free with any legal penalties
What you need to know to effectively plan your tax and avoid losing money
5 tips to reduce my taxes
The fast track to wealth
4 ways I can increase my income and build wealth today
5 most disturbing financial concerns of 2020
The kind of assets you should be thinking of investing in right now
How to thrive in an economic crisis
Show resources:
HEAR WHAT OUR CLIENTS HAVE TO SAY
We are passionate about helping our clients secure business credit and financing, and offering both as a service. Of course, we're going to have great things to say about our company because we think what we do and how we do it is pretty awesome. What really matters is what our clients have to say, so click below to hear from some of our customers who we live to serve.