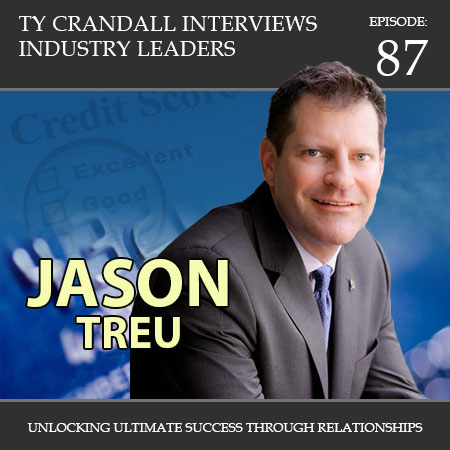 Jason Treu is a top business and executive coach and sales trainer. He's a leading expert on human behavior, daring leadership, and relationship building. At the hears of his strategy is the understanding that people and your relationships are your true wealth. Everything we accomplish in life is with or through other people. He works with experts, entrepreneurs, and executives to help them get unstuck and stand out by building key skill sets, creating their vision and purpose, and building key relationships that impact the bottom line. His bestselling book Social Wealth the how-to-guide on building personal and professional relationships, has sold more than 35,000 copies and has been #1 in four business and self-help categories. Jason received his law degree and masters in Communications from Syracuse University and he lives in Dallas Texas.
During this show we discuss...
How to use sunflower strategy to figure out what you're truly passionate about
How to find your core strengths and how to use those to explode your business with growth
Why you want to ask your inner circle what your strengths are for a true path to find your passion the key to unlock ultimate success through relationships?
How to build rapport, likeability, and trust with your prospects and clients
The first question you should ask to start building rapport
What social capital is and how it can be used to make your business successful
How sales people can use social capital to find massive success
How to find success by leading and by giving
3 places to get to develop high-level relationships
Why one key to success is learning to live outside your comfort zone
Why you should fail to succeed… and what you need to learn from those failures to grow
The key to unlock ultimate success through relationships
One brilliant idea you can do once per year to get a ton of new leads
Why people get stuck personally and professionally… and how to get unstuck
Why emotions create limiting beliefs and how to overcome them
Why your emotions are the gateway to creating extraordinary success
How to deal with negative emotions in business and life
How to open with authenticity and vulnerability to have the biggest impact
Two secrets to working a room to create extraordinary relationships
Some of Jason's best tips to use communication to grow your business
Resources Discussed on the Show…
www.youtube.com/user/jasontreucoaching
HEAR WHAT OUR CLIENTS HAVE TO SAY
We are passionate about helping our clients secure business credit and financing, and offering both as a service. Of course, we're going to have great things to say about our company because we think what we do and how we do it is pretty awesome. What really matters is what our clients have to say, so click below to hear from some of our customers who we live to serve.