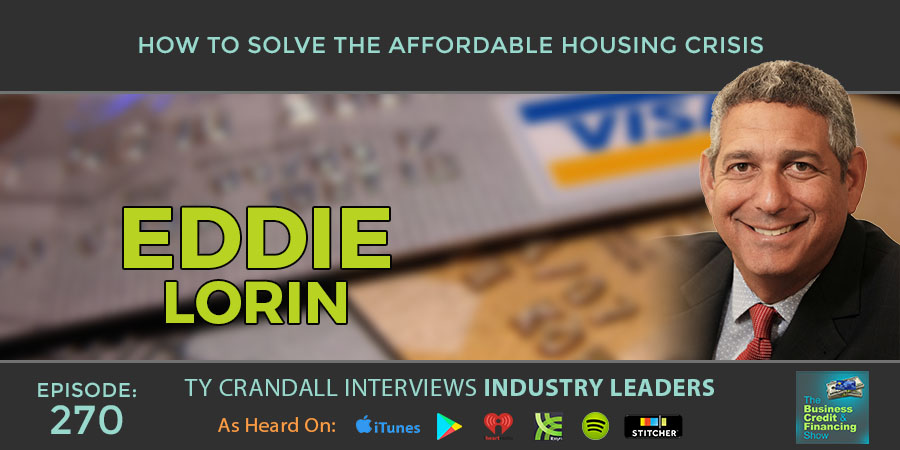 Eddie Lorin: How to Solve the Affordable Housing Crisis
How to Solve the Affordable Housing Crisis
Over the past 30 years, Eddie Lorin has successfully purchased and transformed $3 billion worth of multifamily real estate (acting as either Principal or Advisor) amounting to more than 180 thriving communities covering approximately 40,000 apartment units throughout the United States!
Led by the belief that housing that's affordable should be every person's right rather than a privilege, Eddie has made it his life mission to fix the housing affordability crisis in America, and to make safe, quality housing and community support available and affordable for all. Eddie is taking his experience and leading an intergenerational movement tired of inflated housing prices to do the same through his work with Strategic Realty Holdings, the perfect marriage of impact investing and multifamily real estate providing a "triple bottom line" –financial, environmental and social returns to its investors. Open to accredited investors and institutions, SRH delivers market rate returns to investors, while providing more affordable, better quality housing to those who need it most.
During this show we discuss:
- The current housing crisis facing the working class
- How to fix the affordable housing crisis
- How partnerships can help solve the affordable housing crisis
- How to make more properties affordable
- About Opportunity Zones
- How the new tax law will let you invest and pay no taxes
- Getting finances to aid in the development and creation of affordable housing
- How to get involved and build new affordable real estate
- Problems with investing in distressed houses
- Difficulties real estate investors are bound to face by investing in affordable properties
- The benefits of affordable housing to the buyers
- Tools all real estate investors must have
- Factors to consider when choosing a community to invest in
- How to reduce the excess tax charges involved
- And much more…
Show resources:
http://www.alliantstrategic.com/
HEAR WHAT OUR CLIENTS HAVE TO SAY
We are passionate about helping our clients secure business credit and financing, and offering both as a service. Of course, we're going to have great things to say about our company because we think what we do and how we do it is pretty awesome. What really matters is what our clients have to say, so click below to hear from some of our customers who we live to serve.