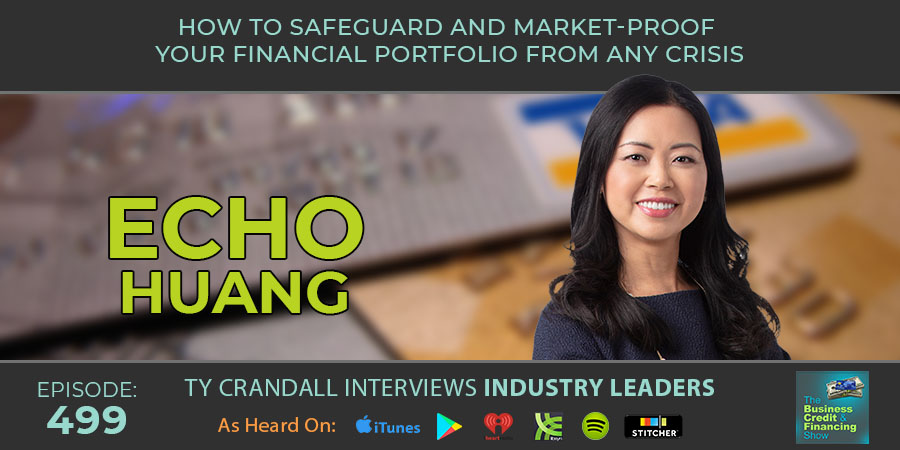 Echo Huang: How to Safeguard and Market-proof Your Financial Portfolio From Any Crisis
Echo Huang left China at age 20 to cross the ocean with nothing but $800 and the hope of achieving the American Dream. Her courage and dedication fueled her journey through the business world over the next twenty years, gaining experience working in financial planning firms of all sizes before venturing off on her own.
Today, as founder and President of Echo Wealth Management with multiple designations such as CFP®, Certified Public Accountant (CPA) license, and Chartered Financial Analyst (CFA) charter, Echo helps the country's top executives and entrepreneurs take the complexity out of their finances, giving them the confidence to follow their dreams and achieve their goals.
During the show we discuss:
● What it takes to own your financial freedom
● Common money problems to focus on
● Types of insurance to have
● Starting your wealth management plan
● Wealth management proven strategies
● Setting your monthly budget
● Savings goals
● How entrepreneurs think about personal wealth management
● Ways to improve financial situations
● Putting your savings on autopilot
● What makes a good financial portfolio
● Building your financial portfolio
Show resources:
https://www.echowealthmanagement.com/
https://www.amazon.com/Own-Your-Future-Immigration-Financial/dp/1642250880
HEAR WHAT OUR CLIENTS HAVE TO SAY
We are passionate about helping our clients secure business credit and financing, and offering both as a service. Of course, we're going to have great things to say about our company because we think what we do and how we do it is pretty awesome. What really matters is what our clients have to say, so click below to hear from some of our customers who we live to serve.