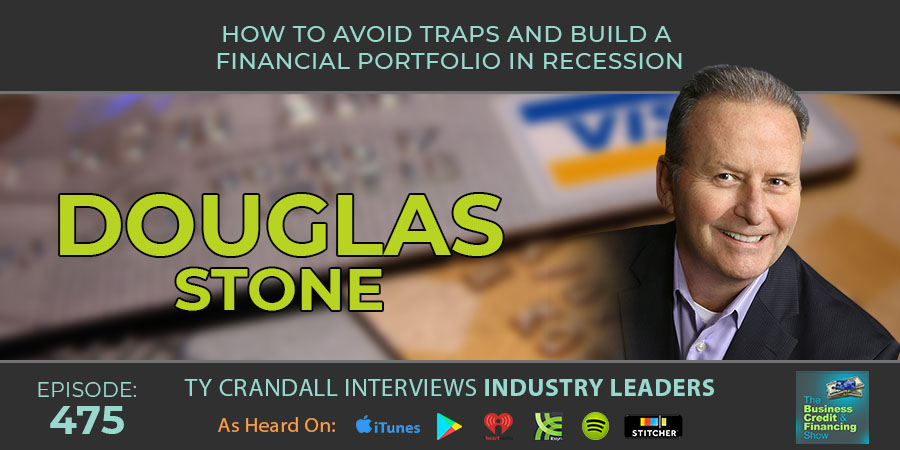 Douglas Stone: How to Avoid Traps and Build a Financial Portfolio in Recession
Douglas Stone is a wealth management advisor who left his gig at a major wirehouse just a few years in once he realized that his industry wasn't helping its customers. He became an independent advisor and has been committed to helping clients (especially business owners) make the best financial decisions ever since.

In his bestselling book, Navigate the Investment Jungle: Seven Common Financial Traps and How to Sidestep Them, Douglas is teaching the common financial mistakes he's seen too many clients make. As he points out in the book, most people don't even realize they've fallen into these traps! Ex: Many folks think that because they have a financial advisor and look over the reports that they're in good shape, but Douglas says that's a huge trap! In reality, many advisors don't have a fiduciary duty to their clients and therefore might not have your best interests in mind.
During the show we discuss:
● Common financial mistakes business owners and clients usually make
● Modern Portfolio Theory
● How Covid-19 exposed the flawed assumptions of Modern Portfolio Theory
● The flawed assumptions
● Financial model to take risks on
● Common financial traps
● Why people fall into financial traps
● How to prevent financial traps
● Why the institutional model is better than Modern Portfolio Theory
● How to find the best advisor
● Why work with a fiduciary
● How companies benefit from Captive Insurance
● How to track a wealth
● Wealth management services/products to look for
Show resources:
http://navigatetheinvestmentjungle.com/
HEAR WHAT OUR CLIENTS HAVE TO SAY
We are passionate about helping our clients secure business credit and financing, and offering both as a service. Of course, we're going to have great things to say about our company because we think what we do and how we do it is pretty awesome. What really matters is what our clients have to say, so click below to hear from some of our customers who we live to serve.