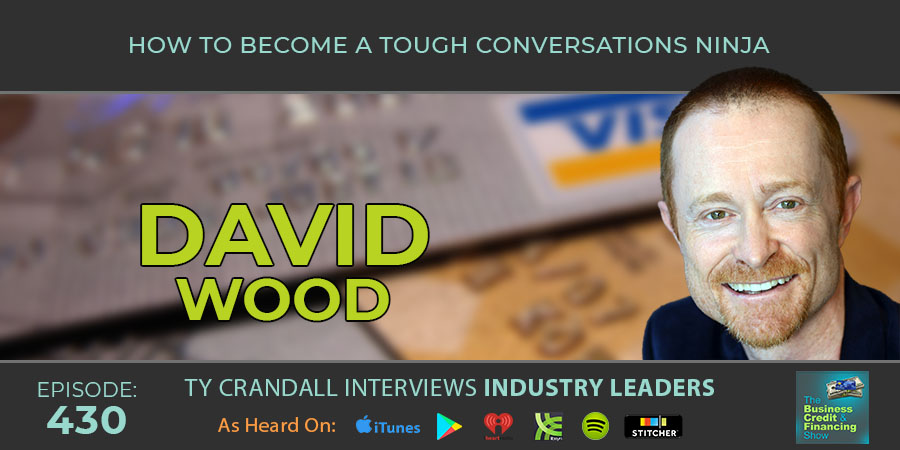 David Wood: How to become a Tough Conversations Ninja
Most people avoid tough conversations. By, my embracing tough conversations, you can reach once unobtainable levels of success in all aspects of your life. In this show David Wood shares how you can become a tough conversations ninja by following 4 simple steps.
About Our Guest:
After life as a consulting actuary to Fortune 100 Companies, David Wood built the world's largest coaching business becoming #1 on Google for "life coaching" and serving an audience of 150,000 coaches, and coaching thousands of hours in 12 countries around the globe.
He is the author of "Get Paid For Who You Are," with foreword by Jack Canfield. He was nominated to the Transformational Leadership Council alongside such thought leaders as Don Miguel Ruiz, John Gray, and Marianne Williamson.
David believes that the tough conversations we avoid, are our doorways to confidence, success, and love. They become the defining moments which shape our world. He coaches high performing entrepreneurs, executives and teams - and now prison inmates - to create amazing results and deep connection. One tough conversation at a time.
During the show we discuss:
● Why people avoid speaking up
● Why people need to speak up their truth
● Recognizing tough conversations
● The 4-step model to tough conversation
● What CARE Model is
● How to master CARE Model
● Why people should have tough conversations
● Why people avoid tough conversations
● Tough conversation topics people avoid
● Typical conversations people dread at work that could make a huge difference to career and life
● How to find our tough conversations
● When do tough conversations go bad
● How CARE Model helps with business
Show resources:
HEAR WHAT OUR CLIENTS HAVE TO SAY
We are passionate about helping our clients secure business credit and financing, and offering both as a service. Of course, we're going to have great things to say about our company because we think what we do and how we do it is pretty awesome. What really matters is what our clients have to say, so click below to hear from some of our customers who we live to serve.