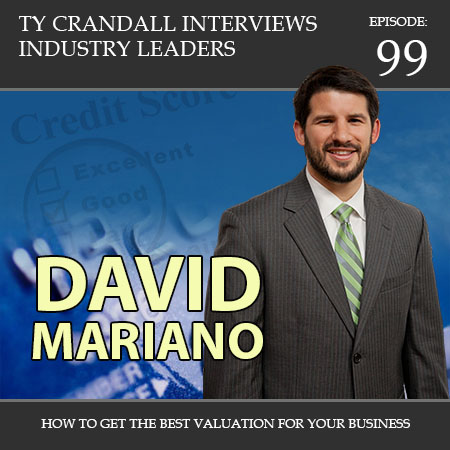 How to Get the Best Valuation for Your Business
David Mariano is a Director with Western Reserve Partners, a middle market investment bank, and has spent most of his career working with business owners, CEOs, CFOs and Heads of Business Development as an advisor, part-owner or business leader. He is the Head of Western Reserve's Acquisition Advisory Practice and hosts the podcast, Fully Invested. David is also the founder of Finance Career Launch, a career development platform (includes courses, private member benefits and a podcast) which helps finance professionals advance their careers through changes in position or performance improvement.
During this Show We Discuss:
How companies are truly valuated
What other factors are used to determine valuation, beyond just the numbers on financial statements
What the most important factors are to business valuation
Why some companies are worth more just based on the industry they're in
How important having systems in place for a business are in relation to the value of the business
The importance of having all processes and job roles mapped out when it comes to business valuation
How important it is for the CEO to be working on the business, not in the day-to-day tasks
What makes an outlier or a really valuable business
What detracts from a business's value
When you should have your business appraised
The different approaches to valuating a business, such as income, market, or asset approach
The differences in standards of value such as fair market versus fair value or investment value
When the best time is to consider selling a business
Resources
https://www.linkedin.com/in/davidpmariano
https://twitter.com/davidpmariano
http://financecareerlaunch.com/
HEAR WHAT OUR CLIENTS HAVE TO SAY
We are passionate about helping our clients secure business credit and financing, and offering both as a service. Of course, we're going to have great things to say about our company because we think what we do and how we do it is pretty awesome. What really matters is what our clients have to say, so click below to hear from some of our customers who we live to serve.