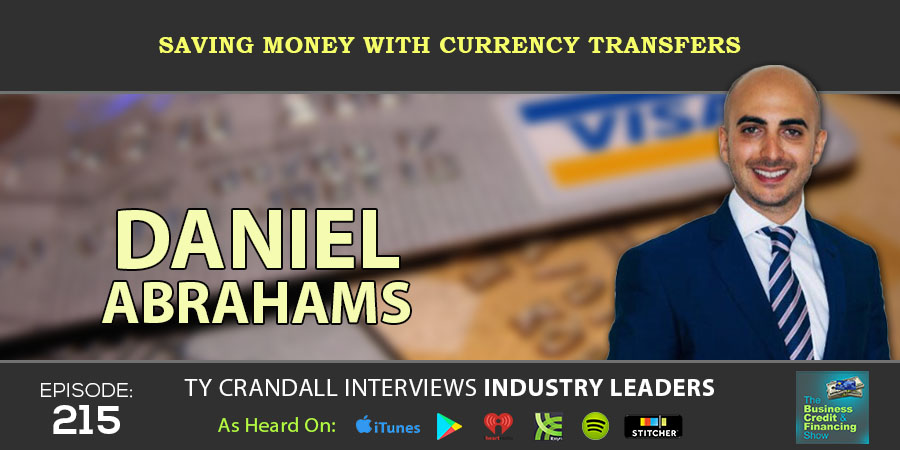 Saving Money with Currency Transfers
Daniel Abrahams is the CEO of one of the fastest growing financial technology (FinTech) companies in the world, CurrencyTransfer.com. With almost half a billion dollars traded on the platform CurrencyTransfer.com has helped over 10,000 businesses and private clients, in over 20 countries. Daniel started revolutionizing the space when he was just 24 years old. While implementing his vision to disrupt overseas payments, Dan has stayed true to his core principles: total price transparency, equal access, and customer choice. He has built an open and democratic marketplace from the ground up by hand-crafting a talented, focused, and committed group of financial revolutionaries.
During This Show We Discuss…

-How to solve problems trading internationally
-How to save a lot of money from working with banks and brokers
-How things in the business world are different in Israel than they are in the United States
-How a business can develop a solid currency hedging strategy
-How to know when the right time is to transfer currency
-The biggest things happening in the currency transfer world now
-How to get transparency when trading currency
-Frictionless financing for your business
-Hedging rates on currency transfers to lock them in
And much more
Show Resources…
https://www.currencytransfer.com
HEAR WHAT OUR CLIENTS HAVE TO SAY
We are passionate about helping our clients secure business credit and financing, and offering both as a service. Of course, we're going to have great things to say about our company because we think what we do and how we do it is pretty awesome. What really matters is what our clients have to say, so click below to hear from some of our customers who we live to serve.