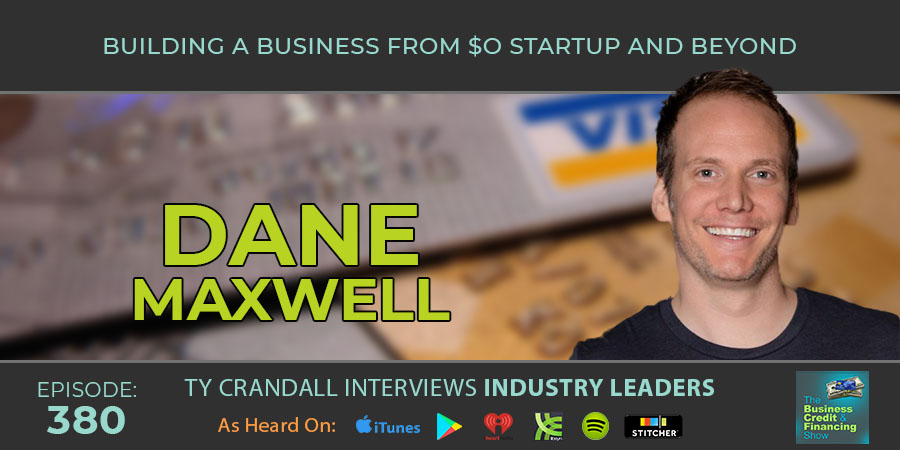 Dane Maxwell: Building a Business From $0 Startup and Beyond
Dane Maxwell almost didn't think there was a place for him to belong anywhere, but business saved his life and gave him a sense of purpose and significance. That kind of belonging gave him endless fuel because he had never felt it before. He started 16 business and failed a lot, 11 times. Each time he learned, figured out what worked and what didn't and has started 5 successful profitable businesses. He has gone on to create over 15 millionaires with his teachings. He specializes in helping underdogs start successful businesses.
Dane also has a passion for singing and he is the author of the upcoming book Start From Zero.
During this show we discuss:
The secret way to achieve massive success in any business
7 different learning adventures that can take you from $0 to success
How to train to be a successful entrepreneur
Why obsessive training is essential to success
The daily question you must ask to run a successful business
The "3 little rocks" you should carry with you daily
The cardinal rule of entrepreneurship you need to know
Why it's essential to understand clear customer, clear result, clear mechanism
The 2 skills entrepreneurs need to succeed
How to recognize what you don't need in business and what you do
What you need to know about your customer, the pain they experience, and how to overcome it
How to master deep listening with our customers
Why you must have a deep desire to create a successful business
How to obsessively train to be a better entrepreneur
Why you should own more than one business
The core structure of every successful business
Show resources:
https://www.startfromzero.com/5
https://www.paperlesspipeline.com/
HEAR WHAT OUR CLIENTS HAVE TO SAY
We are passionate about helping our clients secure business credit and financing, and offering both as a service. Of course, we're going to have great things to say about our company because we think what we do and how we do it is pretty awesome. What really matters is what our clients have to say, so click below to hear from some of our customers who we live to serve.