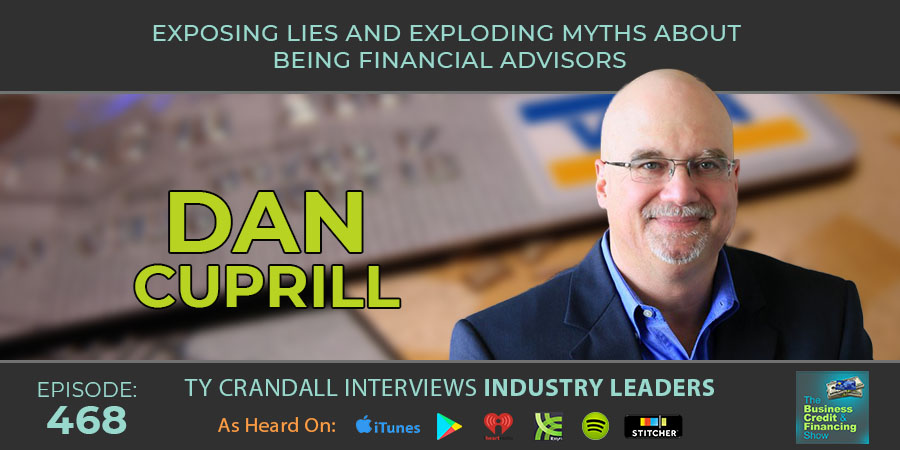 Dan Cuprill: Exposing Lies and Exploding Myths about being Financial Advisors
Dan Cuprill is the author of several books, most notably Advisor Architect: Building the Practice You've Always Wanted and Renegade Advisor: Surviving in the Age of Amazon. His firm, Advisor Architect, teaches advisors the power of systems to transition from what he calls a "crappy sales job" to becoming a real entrepreneur and owning a major profit center. A financial advisor himself, Dan's fee-based firm Money & Clarity manages close to $200 million in assets for clients in 20 states. All the while, he resides some 300 miles away from his office.
He is also the host of Profitable Advisor Podcast.
During the show we discuss:
● How to know if you need a financial advisor
● How to recognize the best financial advisors
● Why choose an advisor who has a specialized niche
● How to avoid "landmines" when choosing the right advisor
● How can advisors help you
● What are the advisors limitations
● Common myths about financial advisors
● Importance of having a financial advisors
● Tips in choosing a financial advisor
● Should someone always follow the advice of an advisor
● When to seek a financial advisor
● How much is needed for retirement
● 3 things financial plans must include
● Why you MUST have disability insurance as an entrepreneur
● Why you need to address estate planning NOW
● Why so many retirees make serious financial mistakes that cost them
● Good investment strategies
● How to account for inflation in your savings plan
Show resources:
https://matsonandcuprill.lpages.co/daily-email/
https://www.renegadeadvisor.net/
HEAR WHAT OUR CLIENTS HAVE TO SAY
We are passionate about helping our clients secure business credit and financing, and offering both as a service. Of course, we're going to have great things to say about our company because we think what we do and how we do it is pretty awesome. What really matters is what our clients have to say, so click below to hear from some of our customers who we live to serve.