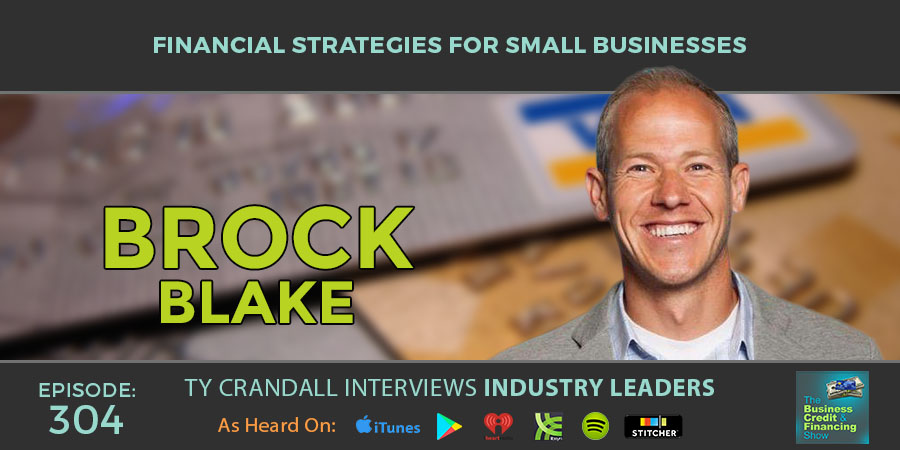 Brock Blake: Financial Strategies for Small Business
Financial Strategies for Small Businesses
Brock Blake believes so deeply in the American Dream that he made it his life's mission to help small businesses across the country fuel their own aspirations. As Founder and CEO of Lendio, the largest online marketplace of small business loans in America, he has helped thousands of business owners access more than $1 billion in funding.
Shortly after graduating from Brigham Young University, Brock won $50,000 to start a business through an entrepreneurship competition. He turned that money into FundingUniverse, a company that connected entrepreneurs with angel investors and VCs. But the company hit a wall when Brock realized that nearly 99 percent of businesses in the U.S. belong to Main Street rather than Wall Street. So he hit the reset button. Brock shut down FundingUniverse and launched Lendio, a decision he calls painful but necessary, as practically overnight his monthly revenue went from nearly $1 million to $0.
Since then, Lendio's free-to-use marketplace has become a hub of small business lending, with a network of over 75 lenders offering a variety of loan products to thousands of American entrepreneurs. Brock has likewise seen his star rise. He has been named an Inc. 500 CEO, Utah's Emerging Executive of the Year, and one of Utah's top entrepreneurs. But he is most proud of his less public accomplishments, like building a fun-loving, results-hungry company culture while successfully juggling his roles as full-time CEO and full-time father.
During this show we discuss:
Determining the type of loan suitable for your small business
How to get a start-up loan
Things to look out for when partnering with a lending company
Why business loans get turned down
How to access most loan programs in one place
What you need to qualify for a business loan
3 factors that determine if you'll get approved
The 3rd party data that lenders look at to make approval decisions
New trends in the business financial space
New loan programs you should be looking out for
How technology helps you get approved with little to no documentation
How to get approved for financing based on your cashflow only
What lenders look for when reviewing your bank statements and financials
How to get approved based on collateral and the types of collateral you can use
How to get approved for financing based on your credit only
The loan approval formula you should know about
Qualifications you need for a business loan
And much more
Show resources:
HEAR WHAT OUR CLIENTS HAVE TO SAY
We are passionate about helping our clients secure business credit and financing, and offering both as a service. Of course, we're going to have great things to say about our company because we think what we do and how we do it is pretty awesome. What really matters is what our clients have to say, so click below to hear from some of our customers who we live to serve.