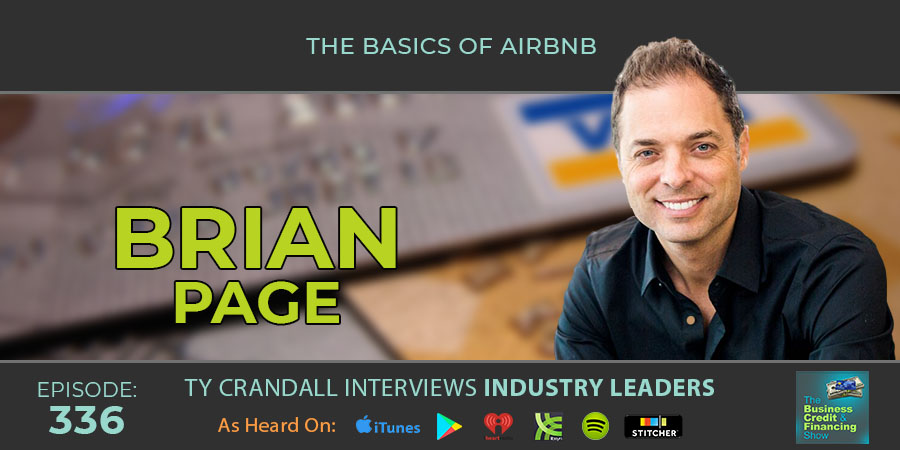 Brian Page: The Basics of Airbnb
Brian Page became a millionaire in his 20's as a residential real estate investor, only to lose it all in the historic crash of 2008. Starting over with no credit or ability to buy property, Brian discovered a way to use other people's properties to earn income. He went on to make six figures in six months and over $300,000 his first year, renting and listing properties on Airbnb. Realizing that no one at the time was teaching how to build and scale an Airbnb business, Brian created a training called the BNB Formula. His masterclass is now the world's bestselling Airbnb training where he has taught thousands of people from 38 countries how to build six to seven figure Airbnb businesses, with several of his students now doing over $1M in bookings. Brian has worked with heavyweights like Tai Lopez, Mike Dillard, Kevin Harington, Dean Graziosi and Grant Cardone and has been featured in Forbes, Entrepreneur and Inc Magazine. He is passionate about helping people create new sources of income and become financially free.
During this show we discuss…
The first step to enjoying massive cash flow without owing any property
Ways you leverage other people's properties for my own profit
The best way to start-up your Airbnb and start earning
Ways to market your properties on Airbnb to attract paying customers
3 most disturbing challenges that one usually faces with Airbnb subletting
The most productive way to remotely manage an Airbnb
Individual room vs entire home, which is best for a newbie and why
The haves and have-nots of a "perfect" Airbnb room
The easiest way to determine the maximum number of people my apartment will hold
Apart from kicking them out, what to do if your guest brings more visitors than discussed
Apart from checking the luggage, how you determine if any of your properties were stolen
"Other" information do I need to know about my guests before accepting their booking
How your guests promote your business
Employees you must in your Airbnb business
Why you should set your calendar for a short time frame
How location affect sales
Why should you put up everything available on your listings
Why your neighbours should be aware of you using your properties for Airbnb
And much more…
Show resources:
www.theFreetraining.com
https://www.facebook.com/bnbformula/
HEAR WHAT OUR CLIENTS HAVE TO SAY
We are passionate about helping our clients secure business credit and financing, and offering both as a service. Of course, we're going to have great things to say about our company because we think what we do and how we do it is pretty awesome. What really matters is what our clients have to say, so click below to hear from some of our customers who we live to serve.