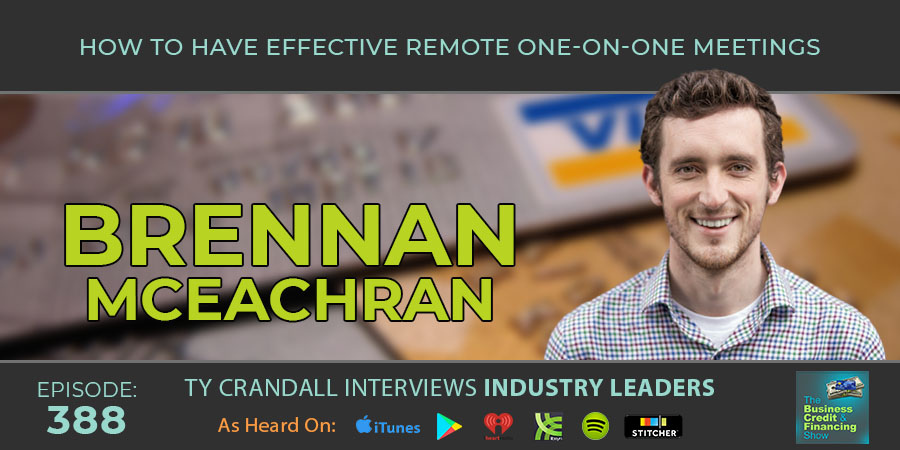 Brennan McEachran: How to Have Effective Remote One-on-One Meetings
People quit managers, not jobs. We're on a mission to make better managers, one meeting at a time.
Leaders today have found themselves in a whole new environment: Not only are they working virtually, but they're managing during a crisis.  So, how can managers lead their teams today and maintain the productive rhythms they had pre-quarantine?
In this session, Brennan McEachran CEO and Co-Founder of Soapbox, an amazing meeting and management tool, shares how to managers can have more effective one-on-ones in today's climate.If you're looking to learn more about how to run effective remote one-on-ones to keep your team motivated, engaged and productive, then this session is for you.
During this show we discuss:
Tips for how to make meetings more effective
The importance of setting new expectations for your team during this time
What a "successful" meeting looks like
Why managers should have one-on-ones
Things you should always (and never) do during one-on-one meetings
How you can have more meaningful meetings by balancing the conversation
Tech to consider when running remote one-on-one meetings
How the CreditSuite run effective meetings with Soapbox
Check out Soapbox's one-on-one meeting guide to learn more about how to make the most out of this time with your team.
Show resources:
https://www.linkedin.com/company/soapbox-innovations/
HEAR WHAT OUR CLIENTS HAVE TO SAY
We are passionate about helping our clients secure business credit and financing, and offering both as a service. Of course, we're going to have great things to say about our company because we think what we do and how we do it is pretty awesome. What really matters is what our clients have to say, so click below to hear from some of our customers who we live to serve.