Get to Know Which SIC Codes Get You Denied for Loans and Credit
It's important to know which SIC codes get you denied. So this is when it comes to business loans and credit. Before we go any further, just what is a SIC code, anyway?
Which SIC Codes Get You Denied: SIC Codes
A Standard Industry Classification code, or SIC, is an indicator of the kind of business a company is in. The Securities and Exchange Commission developed this system.
For example, if your company makes tires and/or inner tubes, then your SIC code would be 3011. The numbers are somewhat intelligent in that there are ranges of industry groups which correspond to the first of the four digits. So as an example, manufacturing corresponds to four digit SIC codes that start with either a 2 or a 3.
The combination of the first and second digits will then define the major industry group. Hence in our example, 30 designates 'Rubber and Miscellaneous Plastic Products'.
But the SIC coding system is not the only coding system out there. So, here's what's new.

Learn business loan secrets with our free, sure-fire guide.
Which SIC Codes Get You Denied: NAICS Codes
The North American Industry Classification System, or NAICS, has its own six digit coding system.
For example, in our tires case, the NAICS code might be 441320. That's because this particular code is for tire dealers. But that's not quite right, now, is it? You're a manufacturer and not necessarily a dealer.
So the NAICS code instead would start with a string of numerals more like 4420, which is rubber tire manufacturing.
The NAICS sorts businesses for the purpose of gathering, analyzing, and then publishing statistical data. This data is all in relation to the United States economy. The NAICS industry codes thereby define establishments as based on the activities in which they are mainly engaged.
In our tires example, the NAICS has several codes. These all correspond to all sorts of stops that tires make along the way from manufacturing to end user. This includes different types of wholesalers and retailers and the like.
To get to the right NAICS code, just find where your niche fits.
Which SIC Codes Get You Denied: Which do the Banks and the Credit Reporting Agencies Use?
The current short and somewhat confusing answer is: they use both. Lenders and credit bureaus want to as accurately as possible determine if your company is in a high-risk industry classification. If it is, then you could get a denial for a business credit card or a loan.
And that could be based upon your business classification. Some SIC codes will trigger an automatic turn-down, and higher premiums. So this will thereby reduce the credit limits for your business.

Learn business loan secrets with our free, sure-fire guide.
Which SIC Codes Get You Denied: Take Great Care When Choosing a SIC Code for Your Business
You must be careful when you choose an SIC code for your company. The Internal Revenue Service will use the SIC code that you pick. So, they will do so in order to see if your business tax returns are comparable to the other businesses in your industry.
Hence, if your tax deductions do not reasonably resemble the other businesses in your industry, your business could face an audit.
Furthermore, some companies are labeled high-risk when they do not pick the right SIC codes to classify their company. But if you understand how the business classification system works, have no fear. For then you can choose the correct code on your first try.

Learn business loan secrets with our free, sure-fire guide.
Which SIC Codes Get You Denied: A Fer-Instance
Let's go back to our tire example on how to choose the proper SIC code for your business. The first two digits of the SIC code will identify the major industry group. And the third digit will identify the industry group. So then the fourth digit will identify the industry.
Here's how you to choose the correct SIC code for your company:
The major industry code, 30, is for 'Rubber and Miscellaneous Plastic Products'.
The industry group is 301, 'Tires and Inner Tubes'.
Then 3011 defines the industry, which is also called 'Tires and Inner Tubes'.
There are certain SIC codes which will get you a loan denial if you choose them for your business classification. So before you choose your SIC code and your NAICS code be sure that you look over this list. Do so before you begin to build your SIC codes.
Which SIC Codes Get You Denied: High Risks
Here are some high-risk codes that you should be aware of:
Automotive sales
The travel industry
Real estate investing
Anything else with reference to investing of any type
Adult entertainment
Money lending and collecting
Restaurants
Dry Cleaning establishment
For automotive sales, for example, you would normally choose 5511, 'Motor Vehicle Dealers (New and Used)'. But most lenders will automatically turn your business down because of the high-risk factor within the business classification name.
Of course you want to be honest with your SIC coding classification. However, check to see if more than one SIC code could apply. There is nothing wrong with choosing the SIC code which will not get you denied by lenders.
Which SIC Codes Get You Denied: Put Your Best Fundable Foot Forward
Therefore, if you want to have your automobile sales company, step back. You need to develop a business code which has other details baked right in.
So, these could be auto and home supply stores, motor vehicle parts and accessories, or carwashes. And any of them could be written in the actual business code.
That way, you can still operate your real business of "automotive sales". But you can do so without actually being considered a risk factor.

Learn business loan secrets with our free, sure-fire guide.
Which SIC Codes Get You Denied: Honesty is Always the Best Policy
A word to the wise, if you will. Hiding your correct company type is a recipe for major trouble. If your tire manufacturing company gets a designation of a fruit seller, you are only asking for an IRS audit. And you don't want that.
So be honest! But you can still put your best foot forward. There is nothing wrong with that and it is not fraud.
Which SIC Codes Get You Denied: Alternatives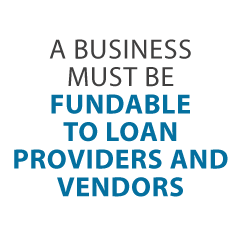 Because SIC and NAICS codes matter so much to traditional lenders, it behooves any savvy business owner to check out alternative forms of financing. In particular, there are some industries which are probably not going to ever work under a lower risk code. For example, that includes the new marijuana dispensaries springing up in a lot of states. And that doesn't even begin to get into the legal recreational marijuana companies in places like Massachusetts.
So, what to do instead? Here are a few alternatives.
Alternative #1: Angel Investors
Angel investors are essentially anyone who wants to invest in your company. This is done in exchange for a piece of the business. Angels can be all sorts of people. Yes, even your mom can be an angel investor! So, dig into your contacts lists and see about talking to people who might want to invest. And if they won't or can't, ask if they know someone who will.
Angels aren't going to care about either type of code.
Alternative #2: Venture Capital
Venture capitalists are a far more organized and often higher money stakes form of private funding than angel investors. They will give more money, yes. But they will often want a larger stake in your business. In addition, VCs tend to not invest in something unless it's truly ground-breaking. Plus they want the management team to have serious experience.
If you've got the next Uber, then try VCs. Just Google! And also check with your local Chamber of Commerce and local government offices dedicated to helping businesses.
But if you've got a dry cleaner's, then unless your methods are revolutionary, don't bother with VCs.
Alternative #3: Crowdfunding
Use the platform at places like Kickstarter and Indiegogo and hit up your friends, neighbors, family, and Facebook and Twitter pals for cash for your business. Keep in mind that exciting products and services will do the best. Also, you'll need to give all of the money back if you fall short of your goal. That is, unless you use Indiegogo's flexible funding option.
The beauty of crowdfunding is that the money is yours. But beware, as attorneys general are starting to take notice. So you'd better deliver on what you promise to do.
Alternative #4: Online Lenders
We regularly review online lenders in this space, such as Fundbox. Be sure to check out our reviews so you can make a more informed decision. Online lenders have varying requirements and benefits. And they also have varying drawbacks. Business owners with lower personal credit cards will often have fewer, less favorable options.
Alternative #5: Microlenders
Consider a microlender if you don't need a lot of cash. Try a provider such as Kiva.
Alternative #6: Unsecured Business Financing
Unsecured Business Financing is another way to go. Get 5 to 8 times the amount of your highest credit limit. Rate is 0%; get up to $50,000. No collateral is necessary – hence the term, "unsecured".
Alternative #7: Build Business Credit
It's the best, saved for last. Building business credit is what we talk about the most here, and there's a good reason for that. It works and the industry your business is in doesn't matter. And neither does the condition of your personal credit.
So give it a serious consideration if your business will end up as high risk no matter what you do.
Which SIC Codes Get You Denied: Takeaways
Choosing the incorrect SIC code could end up costing your business. And it could get you labeled as high-risk. And this could directly impact your insurance premiums and your financing ability. Plus it could even affect your credit limit recommendations.
This small error of choosing the incorrect SIC code could cost your business in the future. Hence, it's not such a small error after all.
Therefore, be sure to do your research before you choose the SIC code for your business.

Learn business loan secrets with our free, sure-fire guide.