The Hottest and Most Brilliant Business Tips for YOU – Speak to Me with Your Exciting Marketing Voice and More
Our researchers at Credit Suite prepared out ten amazing business tips for you! Be fierce and score in business with the best tips around the web. You can use them today and see fast results. You can take that to the bank – these are foolproof! It's all about creating an exciting marketing voice, and more!
Stop making stupid decisions and start powering up your business. Demolish your business nightmares and start celebrating as your business fulfills its promise.
And these brilliant business tips are all here for free! So settle in and scoop up these tantalizing goodies before your competition does!
#10. Common Sense Business Protection
Our first tip is all about avoiding business scams! Noobpreneur posted an extremely helpful article on protecting your business from some of the most common ways that thieves try to part your business with its money.
We were especially concerned about the fifth item on their list – fraudulent bills! So, even if you're the only one doing your books, take some time and get your finances organized. Make sure you know your suppliers, and how they'll be billing you.
With larger suppliers, see if you can pay online. If you are the one to pay proactively (versus being invoiced), you may find that it's easier to avoid false invoices.
#9. Gimme a B! Gimme a U! … What's that Spell? Business!
The next tip is about high return on investment marketing teams. Marketo tackled just how marketing teams can effectively hit their goals.
For Marketo, a lot of it is about measurement. And this made a great deal of sense to us. After all, how can you know you're succeeding if you have no benchmarks? Hence, they are big on both metrics and attribution. Know where leads, business, and sales are all coming from. Why? Because that way, you can fix what's wrong, and nurture what might work with just a little more effort.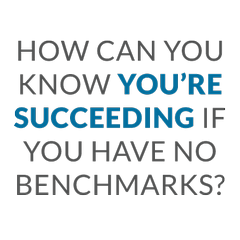 And, of course, you can bolster what's really working.
We also loved that the best and most effective teams are seen as revenue centers, rather than expenses. True story time.
A True Story About Revenue Centers and Expenses
Way back in the Dark Ages, your intrepid blog writer worked for a large insurance carrier in the legal department (as a lawyer – really!). Legal was seen not as a revenue center, but as a business expense. And what do corporations do with expenses? Why, they try to make them as small as possible.
Hence, not only was Legal left with a smaller workforce than necessary, and lower salaries, the department was also, often, starved for settlement funds. How did it all turn out? Management has changed there, and as a result, departments like Legal have more funding. With more funding can come better performances all around. The department – and that company – were very lucky.
So, how do you see marketing? Revenue center or necessary evil expenditure?
#8. Show Me the Money
Our following tip concerns having a good accounts receivable system. Remember tip #10? Protecting your company from false bills is one side of the finances equation. And the other side is getting paid. Constant Contact took on this issue head on.
What impressed us was how they clearly were speaking directly to the small business owner with their article. It wasn't about hiring a flock of experts (although having a team was highly recommended). And it wasn't even about buying expensive software to handle this task.
Instead, they show you how to make a decent balance sheet using the humble Microsoft Excel program.
And just like in our tip #10, organization is key.
#7. The Next Best Thing to Cloning
For our next tip, we looked at getting to a self-managed company. Like all articles at Entrepreneur, this one was excellent.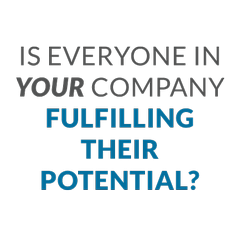 We were especially impressed with the look at what is essentially a business journey, from solo to small team of founders, to building a bigger team and more. One issue that leaped out at us was the insistence that employees be matched (as well as possible) to their proper roles. For workers – understandably – life is better when they can do what they do best. Is everyone in your company fulfilling their potential?
#6. Like Peanut Butter and Jelly
This tip is one of those things that should be obvious, but is often overlooked. And, score – it works! Red Website Design looked at extroverts and introverts, and what their dissimilar personalities mean for business. Note: their article grabs (and amplifies the reach of) an infographic from an older article by Fundera.
We especially loved the look at the strengths and challenges both personality types can face. And it got us to thinking, see. So, for an introvert, they may have trouble meeting people, whereas an extrovert might have issues with focus. And the extrovert might be awesome at risk-taking, whereas the extrovert might be stellar at creativity.
Putting those two personality types together could be the neatest thing for a business since sliced bread. So, even though these personality types differ, they could mesh in perfect harmony.
Have you ever tried to put teams together (or maybe even whole companies) based on personality types? And if you did, what happened?
#5. Speak to Me with Your Exciting Marketing Voice
Grab this tip while it's hot! And check out a fabulous video presentation in less than six minutes which was clear, concise, and actionable. It was all about voice for your brand – you know, an exciting marketing voice.
We just worshiped this post from Stone Temple. It was all about voice personas in digital marketing. But first – what the heck is a voice persona?
Their example was perfect: Flo from Progressive Insurance. Flo is meant to be quirky and down to earth, but also extremely helpful, not to mention a little funny.
Finding Your Brand's Own Exciting Marketing Voice
Think about your buyer persona. That is, who are you really marketing to? Please don't say everyone! These are a little beyond the basic demographics of the person you're trying to reach. Consider: who is Progressive trying to reach with Flo? Perhaps ordinary folks, and people who appreciate a little humor. Flo might also appeal to middle-aged people, and younger folks might see her as funny. Either way, she works for that particular brand.
Let's say you've got a pizzeria in a college town. Who are your best customers? Students, most likely, although that might depend on just how close your pizza parlor is to campus. If you're right next door or, better yet, on campus itself, then students aren't going to just be your best customers. They may very well be your only customers.
But if your shop is a half a mile away, then your main customers might be people who live in town. Sure, students might travel over, but you probably shouldn't be counting on that for a substantial portion of your revenue.
So, maybe your voice should be that of a young woman, or a young man, particularly someone who sounds fun.
And your voice doesn't have to just be a person. Your exciting marketing voice might be the voice you use in your commercials or your phone menus, too.
Time to find your voice!
#4. To Blog, or Not to Blog, is No Longer the Question
Check out this tip, all about marketing ideas that aren't blogging. The fine folks at Buffer put together a list of nine terrific ideas for when you're all blogged out.
We really loved the tips about sharing your expertise – something we here at Credit Suite try to do every single day! And speaking of an exciting marketing voice from tip #5, also liked the idea of starting a podcast.
#3. Pivot! Pivot!
It's not your imagination: this tip can help you manage change and multiple projects and companies. We headed back to Entrepreneur for how to successfully manage multiple ventures.
The truth is, we saw this tip as being rather similar to how to handle multiple anything in life. After all, we aren't all necessarily going to be running more than one project or business at a time. But we all have to navigate our jobs, our relationships, our homes, and more.
So, we particularly took to heart the tip about making productivity a high priority. This means searching for ways to save time. It means training others to take on some of your tasks. It also means managing your vacations so you don't have quite such a big pile of to-do's when you get back.
Do you really need that meeting? Can you pass a repetitive task to an assistant? What if you outsourced something? Would life be better if you could do something with an app?
We talk about strategy a lot in our Friday posts. Hence, this tip, in essence is: learn how to strategize your life.
#2. A Pinch of Passion, a Dollop of Purpose, and a Heaping Helping of Profit
Our second to last tip can give you a new perspective on the basic ingredients for business success. We turned to YFS Magazine again for an exceptional look at planning for success. For the author, Kendra Sette, planning means not only business plans and long-term strategies, but also reverse-engineering goals.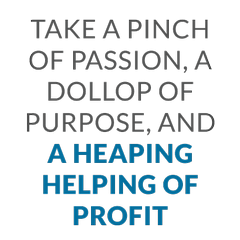 See the end, and figure out how to get there. Or, as they say in the engineering business: plan the work, and work the plan.
#1. Keep Calm and Business On
We saved the best for last. For our favorite remarkable tip, we focused on conquering the fear of public speaking. Don't worry! The Hour is here to save you, with the help of an infographic from Buffalo7!
This can often be an issue for introverts – remember tip #6? So, it pleased us to see tips for calming frayed nerves and nailing the opening. Plus there was our favorite – if you make a mistake, move on. Why? Because it's highly likely that you're the only person who really knows what's meant to be in your presentation. And most goofs won't be a matter of life and death.
And if they are? Then retract and clarify – later.
So which one of our brilliant business tips was your favorite? And which one will you be implementing now?