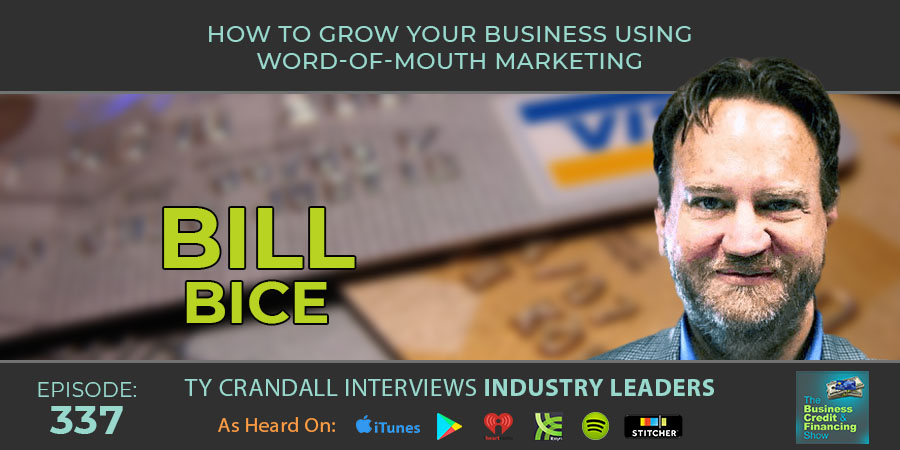 Bill Bice: How to Grow Your Business Using Word of Mouth Marketing
Bill Bice has always been an entrepreneur, starting his first company at age 14, putting on road races with corporate sponsors. At 18, he started ProLaw Software, the first integrated ERP for law firms. After selling the company to Thomson Reuters, Bill became a VC as a founding partner in the Verge Fund, investing in high tech, high growth companies in the Southwest.
One of the core things that Bill has learned in building and investing in companies is that the go-to market is always the hardest part of growing a business. He got so frustrated in trying to get great marketing for his companies that he decided to tackle the problem. A programmer at heart, Bill founded boomtime, tackling marketing as a technology problem. It turns out that when you follow the data, really good things happen. That's why boomtime built the world's first marketing-as-a-service platform: fuse. boomtime's marketing strategists follow the data: they already know what will work. Instead of reinventing the wheel, boomtime applies proven marketing techniques at scale.
During this show we discus…
Why WOM is the most productive form of marketing in a digital age
Amplifying word of mouth in your business
Two biggest mistakes marketers make and how to avoid them
Making word of mouth work for you
Why you should give away your best info to get more leads
The one thing your website should be doing
How to segment your audience to speak to their needs
How to establish instant credibility
How to build social currency
How to use LinkedIn to build your audience
How to build your own marketing machine
How to get great content to attract new prospects
What your website must have and what it shouldn't
Why to design your website for mobile first
What micro-commitments are and what else you should know
How to use emails to turn prospects into buyers
How to build an email nurturing campaign
Show resources:
https://www.linkedin.com/in/billbice/
https://www.facebook.com/boomtimeonline/
HEAR WHAT OUR CLIENTS HAVE TO SAY
We are passionate about helping our clients secure business credit and financing, and offering both as a service. Of course, we're going to have great things to say about our company because we think what we do and how we do it is pretty awesome. What really matters is what our clients have to say, so click below to hear from some of our customers who we live to serve.