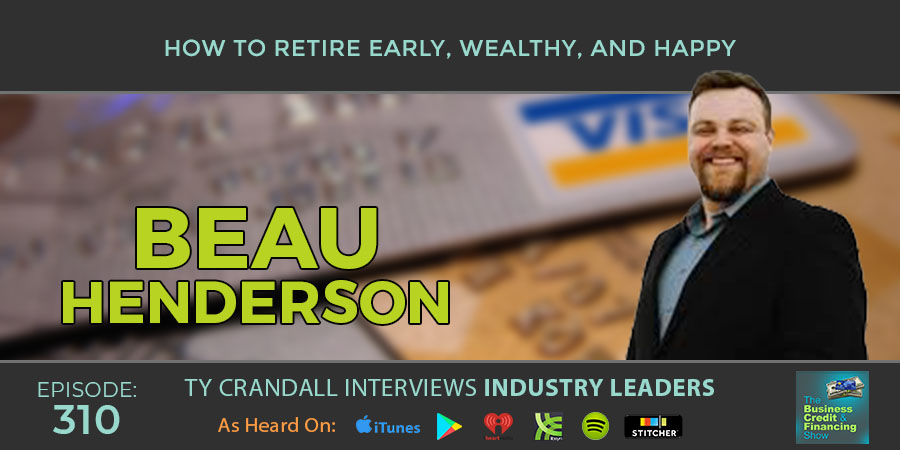 Beau Henderson: How to Retire Early, Wealthy and Happy
How to Make your Retirement Plan a Reality
Beau is a bestselling author of 9 books, host of The Rich Life show and writer for one of the largest financial publishing houses in the country.
After watching his mom struggle financially due to the sudden death of his father, Beau Realized that he could make a profound difference by helping people navigate important financial decisions
Today he's the CEO of RichLife Advisors and has used his unique combined expertise in psychology and finance to help over 4000 families with their unhealthy relationship with money.
During this show we discuss…
How to not shaft your spouse
How to profit from your ex
The simple strategy that saved a client 158k
How to retire part time while increasing your social security benefits
What is a retirement coach and what can they do for you
The best IRA for a retirement account
Unexpected reasons that retirement plans fail
Unpopular yet important retirement myths that can make or break your entire retirement plan
Factors that individuals have to consider in their retirement plan that can aid it positively
How often you should review your retirement plan
Avoidable ways people lose their retirement
Public expenses to consider during your retirement
How to calculate how much you'd need for retirement
How to avoid taxes when rolling over your money in your 401(k) account?
Making money after you've retired
Show resources:
https://m.facebook.com/retirementresource
https://www.linkedin.com/in/beauhenderson
HEAR WHAT OUR CLIENTS HAVE TO SAY
We are passionate about helping our clients secure business credit and financing, and offering both as a service. Of course, we're going to have great things to say about our company because we think what we do and how we do it is pretty awesome. What really matters is what our clients have to say, so click below to hear from some of our customers who we live to serve.