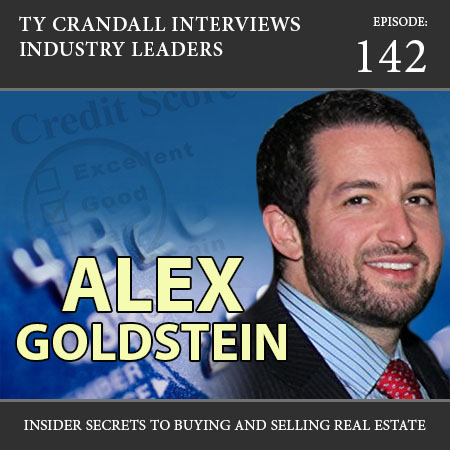 Insider Secrets to Buying and Selling Real Estate
Alex Goldstein is a top-producing real estate agent and has acted as investor, developer, and principal in over $50 million of land, commercial and residential real estate transactions. Alex is the author of three real estate books, including Home Inc. co-authored with NYT bestselling author Brian Tracy. He also writes for the Huffington Post and has been featured in articles in the New York Times, Newsday, and the Wall Street Journal.
During this show we dive into...
Common mistakes that people make when buying and selling a home or investment property and how to avoid them
How you can know if it makes more sense to buy, build, or remodel
The secrets to getting top dollar when selling a home
What the value truly is of someone working with a real estate agent versus going at it alone when buying or selling
What owners and buyers of luxury homes should know and do differently than "mom and pop" homes
Common mistakes you see real estate investors make and how to avoid them
The keys to properly negotiating when buying or selling a home
Hidden fees buyers and sellers should look out for
Real estate predictions for the next few years
And much more
Resources Discussed on the Show…
HEAR WHAT OUR CLIENTS HAVE TO SAY
We are passionate about helping our clients secure business credit and financing, and offering both as a service. Of course, we're going to have great things to say about our company because we think what we do and how we do it is pretty awesome. What really matters is what our clients have to say, so click below to hear from some of our customers who we live to serve.