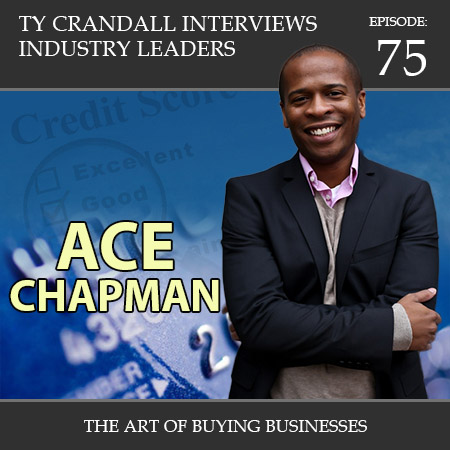 Ace Chapman bought his first business when he was nineteen. It was an online stock market simulator called CoolWallStreet. After selling it and seeing the benefits in buying a business over starting one, he caught the business buying bug. Since then he has bought and sold over thirty businesses and has helped his clients all over the world buy over one hundred businesses.
During this show we discuss…
Why buying a business makes more sense than building one
What you should take into account when trying to buy a business
How to buy a business even if you have little to no cash using financing
How to look at multiples to make the decision to buy or not buy the business
How wo figure out what the multiple of your business is
The three groupings of people buying business… and how to know where you fit in
Whether you should or shouldn't have experience in the industry you are buying in
How to negotiate with a seller who really needs to sell
How to find the right business or industry to buy?
And much more
Resources Discussed on the Show…
HEAR WHAT OUR CLIENTS HAVE TO SAY
We are passionate about helping our clients secure business credit and financing, and offering both as a service. Of course, we're going to have great things to say about our company because we think what we do and how we do it is pretty awesome. What really matters is what our clients have to say, so click below to hear from some of our customers who we live to serve.