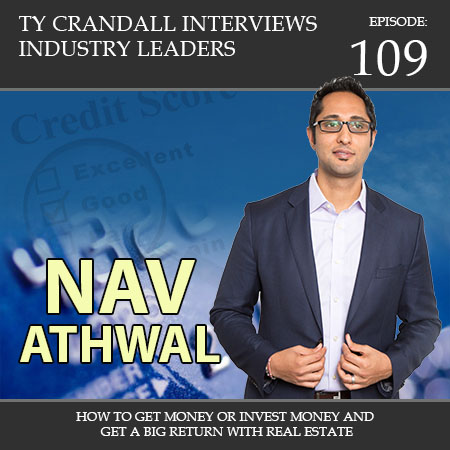 How to Get Money or Invest Money and Get a Big Return with Real Estate
Nav Athwal is the Founder and CEO of RealtyShares, a curated online marketplace for real estate investing. His platform connects individual and institutional investors to private U.S. real estate investments, raising $200 million across more than 400 deals in 31 states. Prior to founding RealtyShares, Nav was a real estate and land use attorney in San Francisco, representing developers, fund managers, nonprofits and public and private REIT's on some of the largest US real estate and renewable energy projects. Nav holds a B.S. in Electrical Engineering from UC Davis and a J.D. from UC Berkeley Law School where he was Class Valedictorian. Nav is also is a regulator contributor to Forbes and TechCrunch.
During this show we dive into...
Why everyone should have real estate as part of their retirement portfolio
How real estate has performed over the last 15 years compared to the S&P 500
Why there is an increase in interest of venture capital in the real estate industry
How to invest in real estate with little money
How potential investors can access money to invest in real estate
The rates and terms you can expect from real estate investing
Why the real estate industry is embracing technology and how it benefits you
How real estate funding platforms like RealtyShares work
The types of due diligence that's done to get an investment to do fix and flips
They type of experience you'll need to get an investment to fix and flip properties
How lucrative residential real estate investing is versus commercial
The best areas in the country to currently invest
Resources Discussed on the Show…
HEAR WHAT OUR CLIENTS HAVE TO SAY
We are passionate about helping our clients secure business credit and financing, and offering both as a service. Of course, we're going to have great things to say about our company because we think what we do and how we do it is pretty awesome. What really matters is what our clients have to say, so click below to hear from some of our customers who we live to serve.