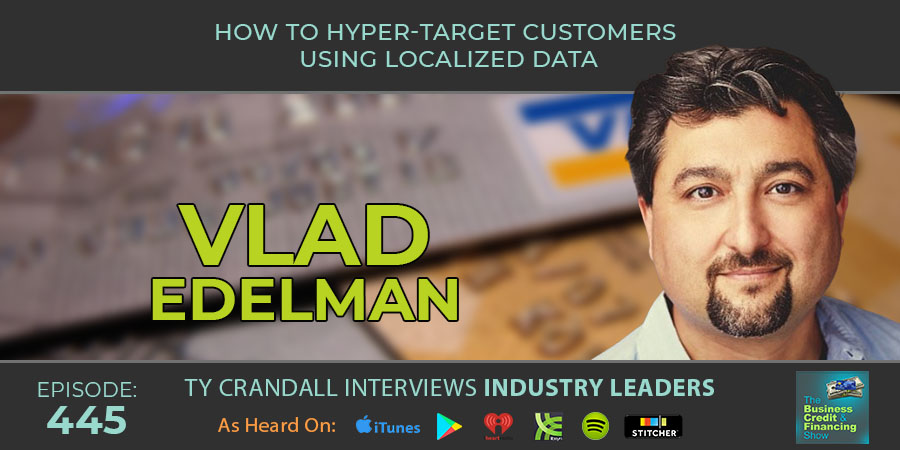 Vlad Edelman: How to Hyper-Target Customers Using Localized Data
In this episode Vlad Edelman teaches us how to radically improve our ad results by using localized data to get the customers we want when we want them.
About our Guest:
Looking for someone known for improving the customer experience? Look no further, Vlad Edelman is your man. Vlad has been in the restaurant industry for over ten years and has helped the likes of Ansible, Soapbox Mobile, and ESPN's mobile business increase their CX. In 2014, he founded the game-changing product, HEROFI, that focused exclusively on creating better customer engagement tools for restaurants.
Through all of his wins (and loses), Vlad continues to look for ways to improve customer experiences with countless brands. Over the last five years, he has built a company that focuses on equalling out the advertisement playing field. Through using modern rules-engines, real-time data visualization and automated content targeting, Vlad's company, Targetable, delivers an incredibly powerful, affordable, and platform-agnostic advertising engine that allows all retail companies to play like consumer giants.
During this show we discuss:
● What localization is
● What localization data is
● Difference between an ad using localized data and one that doesn't
● Why ads localization cheaper now
● How to effectively recycle promotions
● How geocoding works and how to focus on customers when they're at your location
● Best social media platform for localized ads
● How to run ads only when you're not hitting your sales numbers to get to your goals
● How artificial intelligence can help you hyper-target your ads
● How to get your ads to learn what's working and get better in time
● How brand-new tech can help you advertise like billion-dollar companies do
● How to run ads based on topographical information to get better results
● How AI finds patterns to help you run better ads
Show resources:
HEAR WHAT OUR CLIENTS HAVE TO SAY
We are passionate about helping our clients secure business credit and financing, and offering both as a service. Of course, we're going to have great things to say about our company because we think what we do and how we do it is pretty awesome. What really matters is what our clients have to say, so click below to hear from some of our customers who we live to serve.