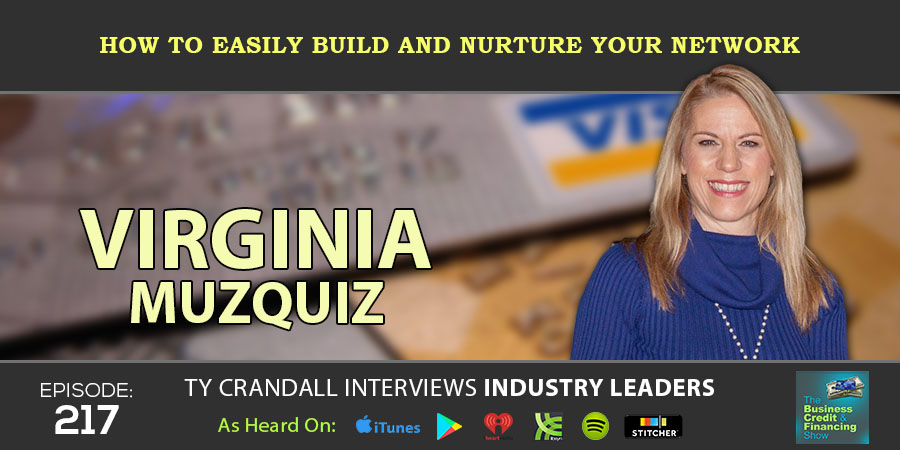 How to Easily Build and Nurture Your Network
Virginia Muzquiz helps six-figure solopreneurs build businesses that fuel their passions, fund their dreams, and have massive impact wherever they live and serve. With more than thirty years of teaching and business building experience, Virginia knows that creating and leveraging social capital is the most cost-effective way to build a business. Virginia grew the contract service division of a nationally-known education franchise from $0 to $2.5 million solely via word of mouth.
As the owner of Gateway Referral Institute, Virginia distinguished herself as the #1 franchisee in the US and #3 franchisee in the world, earning her seat on the exclusive Executive Circle. Today, as the owner and Chief Connections Officer at Master Connectors, Inc and an Executive Director of two BNI (Business Network International) franchises, Virginia coaches 1400+ entrepreneurs on building their businesses using word of mouth best practices. She is also the host of the Passion + Purpose = IMPACT podcast.
During This Show We Discuss…
-What social capital is and why you need it
-Why networking is a great form of marketing to grow your business
-6 steps to mastering networking
-The best ways to grow and nurture your network
-How to segment your network into smaller groups for targeted marketing
-4 ways to network your network
-Common mistakes entrepreneurs make mismanaging their networks
-How to capitalize on networking events
-Common networking group mistakes and how to avoid them
-How to get the best results at networking events
-5 types of referral partners
-How important referrals are to growing your business
-The best methods to get referrals
-How to find the best referral sources who will send you business
-Whether you must refer customers back to expect them to refer prospects to you
-The essential steps with developing a referral strategy that works
And much more
Show Resources…
http://masterconnectors.com/followup
https://www.linkedin.com/in/virginiamuzquiz/
https://twitter.com/thereferraldiva?lang=en
http://revupyourreferrals.com/ebook
Text DIVA to 63975
HEAR WHAT OUR CLIENTS HAVE TO SAY
We are passionate about helping our clients secure business credit and financing, and offering both as a service. Of course, we're going to have great things to say about our company because we think what we do and how we do it is pretty awesome. What really matters is what our clients have to say, so click below to hear from some of our customers who we live to serve.