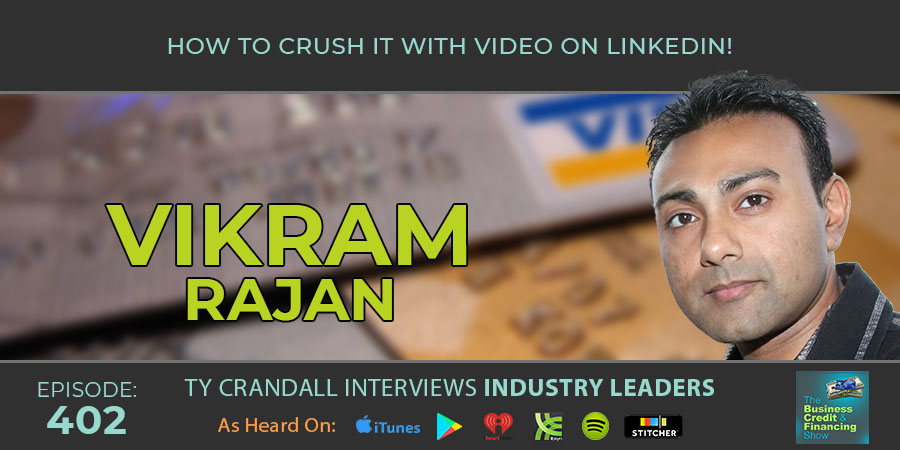 Vikram Rajan: How to Crush it with Video on LinkedIn
Vikram Rajan is the co-founder of phoneBlogger.net, and its new service: Videosocials, the video blogging club for subject matter experts. Vik is a frequent presenter at the NYC Bar Association, and many other lawyer groups around NYC. Vikram was a panelist at the New York State Bar Association conference in January 2018, regarding social media best practices. Vikram's marketing column was published by the AICPA's largest newsletter, featured in its Journal of Accountancy. Vik has also been published by Forbes and other publications.
During this show we discuss:
• Why you should care about video content marketing on LinkedIn
• Tools to create a successful video content on LinkedIn
• How to choose the right length of your videos
• How to utilize LinkedIn and navigate to success using video
• How to grow your LinkedIn platform using video
• The significance of video on a professional platform and how to use it to reach your target audience
• 5 tips on how to use video to market your business and increase connectivity on LinkedIn
• 3 most powerful hurdles beginners and experts alike face when creating and utilizing the LinkedIn video platform
• 3 dos and don'ts for using videos on LinkedIn to engage prospects and increase referral growth
• The parallel relationship between YouTube, LinkedIn and content and how to leverage that to grow your business
Show resources:
HEAR WHAT OUR CLIENTS HAVE TO SAY
We are passionate about helping our clients secure business credit and financing, and offering both as a service. Of course, we're going to have great things to say about our company because we think what we do and how we do it is pretty awesome. What really matters is what our clients have to say, so click below to hear from some of our customers who we live to serve.