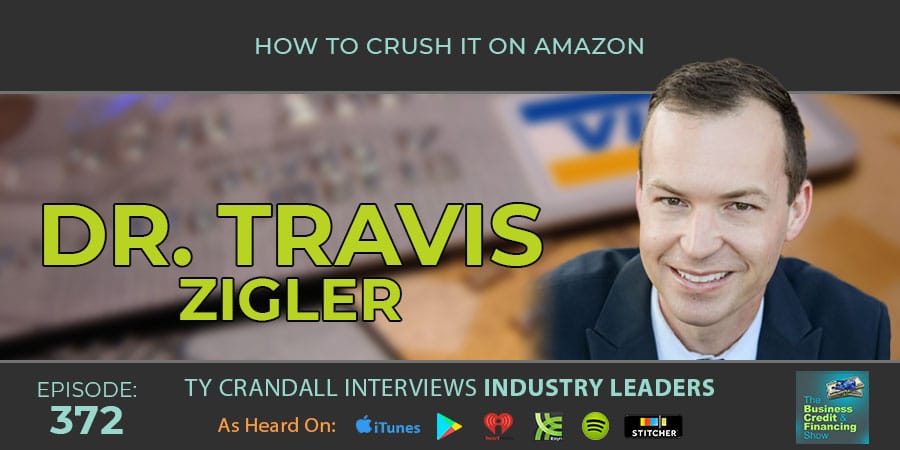 Travis Zigler: How to Crush it on Amazon
Dr. Travis Zigler is a recovering optometrist turned ecommerce entrepreneur. He is the founder of Eye Love, whose mission is to heal 1,000,000 dry eye sufferers naturally. Dr. Travis and his wife, Dr. Jenna Zigler, use the profits from Eye Love to fund free clinics in Jamaica and the US through their charity, the Eye Love Cares Foundation. Due to the success of Eye Love, others have asked if Dr. Travis would help them grow their business online, and more specifically with Amazon, which is one of his superpowers. Specializing in Amazon Pay Per Click (PPC), Dr. Travis and his team help businesses scale their Amazon sales and help increase brand clout.
During this show we discuss:
What you need to get started and set up your own amazon seller account
Simplest way to use advertisements to increase sales and profit and decreasing amazon costs
Three important things to note before getting started with Amazon sponsored products
How to structure and set up your amazon ppc campaigns
How to do amazon keyword research
The biggest amazon ppc challenge and how to overcome it
9 amazon PPC strategies and tips to use in 2020
How to use google ads to sell more on amazon
How to use shopify to sell more on amazon
Why you must research and keep tabs on your amazon competitors
The most profitable strategy to use when marketing on amazon
Why you should keep close tabs on amazon pricing as opposed to have the lowest prices
About search term report on amazon and its importance to a sellers' busines
How to easily scale using search term reports on amazon
About 'mining amazon search term' mean
Tools you need to adequately mine amazon search terms
About Fulfilment By Amazon
Tricks on how to save more money while using FBA
The downside of FBA
And many more…
Show resources:
https://amazonppcprofessionals.com/
HEAR WHAT OUR CLIENTS HAVE TO SAY
We are passionate about helping our clients secure business credit and financing, and offering both as a service. Of course, we're going to have great things to say about our company because we think what we do and how we do it is pretty awesome. What really matters is what our clients have to say, so click below to hear from some of our customers who we live to serve.