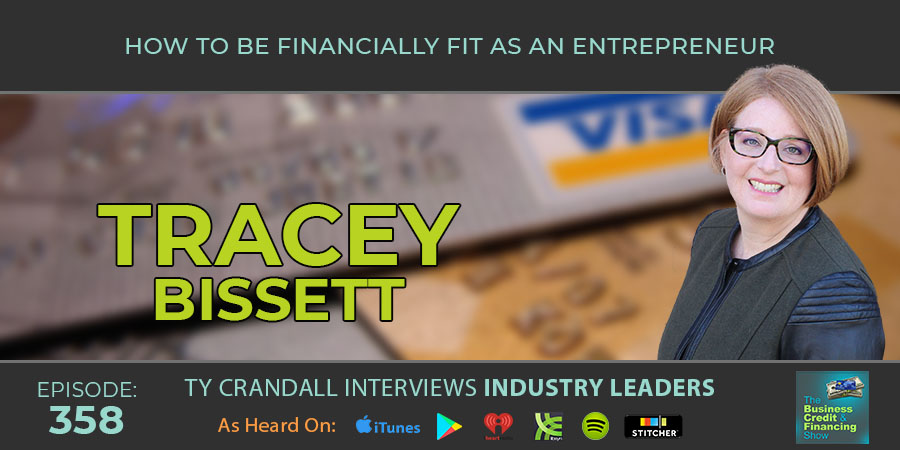 Tracey Bissett: How to be Financially Fit as an Entrepreneur
How to be Financially Fit as an Entrepreneur
Tracey Bissett is on a mission to redefine the world's economic future by increasing the financial literacy of entrepreneurs, also known as financial fitness. With over 20 years of experience in the financial services industry, Tracey can help entrepreneurs across all industries, both on and offline.
As the founder, President, and Chief Financial Fitness Trainer at Bissett Financial Fitness Inc., Tracey helps her clients understand and improve their level of financial fitness with a goal of increased confidence using their financial skills so they can be successful in their financial lives. In addition, Tracey is a professor at Centennial College's School of Business and regularly leads speaking engagements to increase financial fitness awareness.
Tracey enjoys giving back to the community and actively volunteers with Therapeutic Paws of Canada, United Way and Junior Achievement of Central Ontario.
During this show we discuss:
Two things that could mentally affect your finances
3 steps to cash flow clarity
Two biggest money mistakes entrepreneurs make when starting their business
Three benefits of a goal oriented savings to an entrepreneur
About money disorder
Symptoms of money disorder and how to change this habit
How to unlearn poor spending patterns
Why you need to audit regularly with the help auditing experts
Some of the biggest financial mistakes people make when going through a career transition and what to do to aid the situation
The best way for entrepreneurs to increase their financing knowledge in order to get all the financing they need
The most important tools every entrepreneur needs to understand their financial position
What entrepreneurs need to be accountable for
About financial advisers
The importance of a financial adviser even to a start-up entrepreneur
3 cash flow strategies entrepreneurs overlook when there is a breech of contract
And much more…
Show resources:
https://www.bissettfinancialfitness.com/
https://ca.linkedin.com/in/traceybissett
https://twitter.com/bissettfinfit
HEAR WHAT OUR CLIENTS HAVE TO SAY
We are passionate about helping our clients secure business credit and financing, and offering both as a service. Of course, we're going to have great things to say about our company because we think what we do and how we do it is pretty awesome. What really matters is what our clients have to say, so click below to hear from some of our customers who we live to serve.